OK, nobody actually beat up Mark Zuckerberg but someone did plaster a series of posters that make it seem as though the Facebook founder had been beaten up. When in actuality it's the latest work of famed NYC graffiti artist KATSU. You might have seen his signature skulls around the city or his app.
There's obviously no love lost when it comes to Mark Zuckerberg. He's a polarizing individual and his approval rating hasn't ever really been that high to begin with. And not because of Jesse Eisenberg's portrayal of the Facebook founder in David Fincher's The Social Network. He's just done some things that are questionable throughout his time at the helm of the most popular social network in the world.
Citizens of the Internet just don't seem to like what Zuckerberg and co. are doing with our personal data and the insights gathered from things we say and like and share on Facebook. Any change—small or large—ignites a fury amongst the Internet that draws the virtual pitchforks and torches.
With privacy as one of the key driving forces behind his latest creation, which went live last night in various parts of New York City, KATSU tells me his motivation for "Status Update" is all about personal data and the future (implied [sic] throughout).
"With the internet being literally woven into the human experience i cannot stand by and not voice my discontent with those who plan on owning our lives," KATSU told me via e-mail. "I'm upset, and confused. I want the ability for people to permanently remove their information from Facebook... that is not possible. I want Facebook to adequately explain to all users the extent to which their data will be farmed out and shared."
G/O Media may get a commission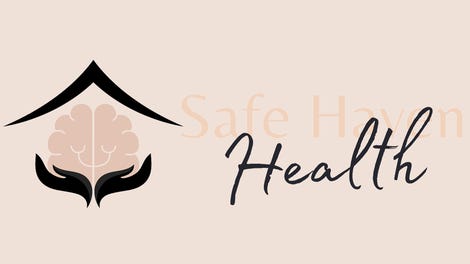 Addiction counseling
Safe Haven Health
But why Mark?
"Mark is Mark. He's this mutation, this gross aspiration everyone idolizes. His face has reach. He deserves to be ridiculed," said KATSU. "We're at the fork in the road with the web. It is being understood as a fundamental part of our evolution as a species. There are some that are fighting to protect privacy, anonymity and freedom and those who are trying to control, monitor and make profits. I want to let people know my beliefs."
I spotted these in the Lower East Side neighborhood of Manhattan earlier today. KATSU says he's plastered others in lower Manhattan, Chelsea and Williamsburg and and it might just be the start of an ongoing series.
KATSU added: "These posters are part of the FAT GOLD show up at EYEBEAM and the beginnings of a conversation I plan on having with the public space regarding my life and others."