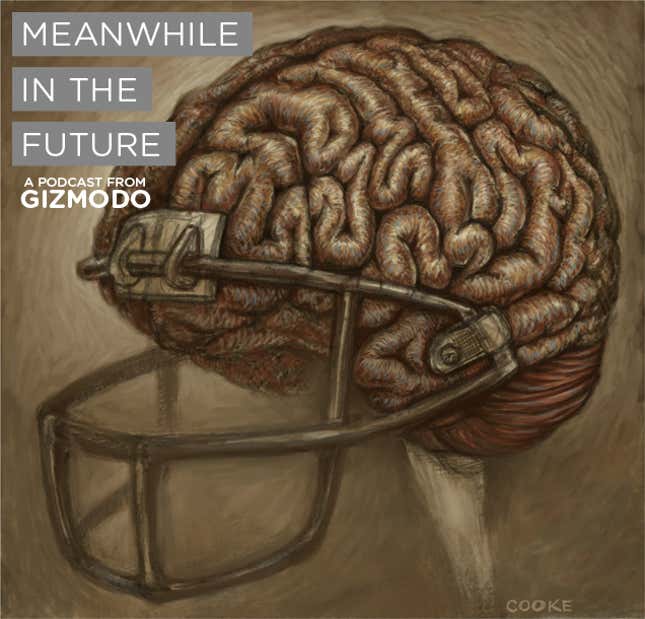 This week on Meanwhile in the Future we step onto the field and talk about contact sports. What would it take to create a future in which the most dangerous sports die out? What are those sports to begin with? What does a world without football look like?
Meet Microsoft's New Surface Laptops
There have been a lot of questions about the dangers of contact sports recently, and in particular football (the American kind). The NFL recently settled a lawsuit brought by players who allege the league misled them about how dangerous the sport really was. Last year, a poll found that most Americans think that football will still be around in twenty years, but about half of them wouldn't want their children to play.
To figure out what a world without the most dangerous contact sports looks like, I talked to Dr. Kimberly Harmon and Steve Almond. Harmon is the associate head team physician at the University of Washington, and the head team physician for the school's football team. She's also one of the authors on the American Medical Society for Sports Medicine's position statement on concussion in sports. Almond is the author of the book Against Football: One Fan's Reluctant Manifesto. He wants you to really focus on the reluctant part, but he also argues that fans need to take a really hard look at the sport their supporting.
We focused on football in this episode because it's the most obviously dangerous contact sport. While many football leagues have made rule changes to try and reduce the number of injuries to players, there's no getting around the fact that every play involves several giant humans smashing into several other giant humans. In that sense, football is more like boxing than like hockey or soccer—hitting is not something largely relegated to one player, or something that happens several times a game. It happens every play. And as the PBS investigation League of Denial showed, that has some serious consequences.
As usual, there are a lot of things we didn't get a chance to touch on in this episode. What would removing sports do to university finances and culture? What sports would become more popular should we lose football? Would the United States finally embrace soccer? Or would we all become slaves to the seemingly endless baseball season?
That's all for this week. If you like our podcast, you can subscribe on iTunes, Soundcloud, or plain-old RSS. You can also say hi to us on Twitter.
Illustration by Jim Cooke