At one point in the documentary Far Out Isn't Far Enough, French illustrator and provocateur Tomi Ungerer is sitting on a bench in a quaint town square, when from offscreen someone hands him a small, disembodied doll's arm. His face lights up; then he picks his nose with it. Meet one of the most wonderfully artistic, blissfully twisted octogenarians on the planet.
Ungerer's talents are many, but he's known for three very different kinds of art: children's books, progressive social and political posters, and beautifully kinky erotica. When he's not playing around with plastic figurines, Ungerer talks about his path to a life led with a brush in his hand.
He grew up in Alsace during WWII, and endured a childhood under fiercely strict German occupation and Nazi rule. Though he lost his father at a young age, the two shared a genuine talent for drawing that Tomi began to develop, then pursue as a profession. Eventually he made his way to New York and, sporting his signature shaggy hairstyle and prominent neck beard, slid directly into a kind of golden age of mid-century illustration, making stuff for a stellar roster of magazines and print publications.
G/O Media may get a commission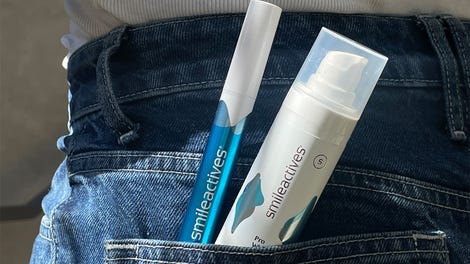 58% off
Whitening Powerhouse Pen & Gel Duo
From there he found a niche in kids' publishing. Simultaneously, he began producing powerful posters inspired by the civil rights movement and critical of the war in Vietnam.
Then, there was Fornicon, a book full of highly explicit pics where people are pleasured by elaborate machines, and titillation is completely mechanized. Even now, Ungerer seems completely taken with the female form: he enthuses about his appreciation for butts with a passion for their shape, their personality, and their "smiles."
In that pre-internet era, Ungerer was able to keep up without his passions overlapping, but eventually the children's publishing industry found out about the sex and fury and he was basically blacklisted from the industry, with his books falling out of print in the US. Which probably explains why his name isn't more familiar, beloved in the same way as Maurice Sendak's Wild Things (Sendak seems similarly enchanted, and provides commentary in the film as well).
We're given a few glimpses into his studio now during the doc, and watching him wield a brush is honest-to-goodness magic; his movements are so fluid, natural in a way that makes it seem like the ink-laden tool is an extension of his own body. It's tough not to be moved watching someone talk so frankly about his life and passions. I loved Far Out is Not Enough, and I think you will, too. [Netflix]