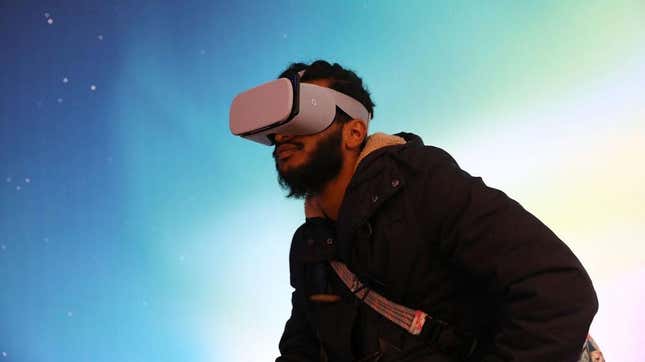 Meta's chief product officer, Chris Cox, claims the metaverse will one day become as big a part of consumers' lives as the smartphone as the company works to create a bigger edge in the digital world.
For years, Meta has worked to create technology that will impact people all over the world, taking them to the next level of virtual reality, and providing an escape hatch from everyday life.
Cox compared the future of the metaverse to the impact smartphones have on consumers today at the World Economic Forum in Davos, Switzerland on Wednesday. Business Insider reported that Cox said Meta believes that "one day that computing platform will be as important as the smartphone has become in our lifetimes."
Cox, who joined Meta in its early stages back in 2005 when it was then-called Facebook, said the company worked tirelessly over the last several years to make virtual reality affordable and accessible enough for consumers. The company aimed to normalize the the platform as a one-stop-shop for everyday social experiences from gaming to fitness.
But Cox said one of the big problems was that the metaverse currently lacks an interoperability with other platforms. "I think the Internet is a very good way of thinking about the metaverse because some parts of the Internet are very coherent with each other," Cox said at the panel. The caveat, he said, is that the interoperability "doesn't exist yet for the metaverse."
Meta did not immediately respond to Gizmodo's request for comment.
Although Cox said he believes VR will be comparable to smartphones in the coming years, the reality is that sales of VR devices dropped last year, with worldwide shipments decreasing by more than 12% in 2022, CNBC reported last month.
Meta said in the third quarter last year that it had a significant financial loss and disclosed that it had lost more than $9 billion for its Reality Labs between January and October 2022. The company told Business Insider that the financial impact would continue to grow, telling the outlet, "We do anticipate that Reality Labs losses in 2023 will grow significantly year-over-year."
Reality Labs is a team that handles metaverse software and augmented reality hardware which includes Quest headsets and online platforms like Horizon Worlds.
And even though Meta's not letting go of its metaverse dreams anytime soon, CEO Mark Zuckerburg has admitted that the company's other ventures, WhatsApp and Messenger, will likely be what generates the company the most money in the near future.