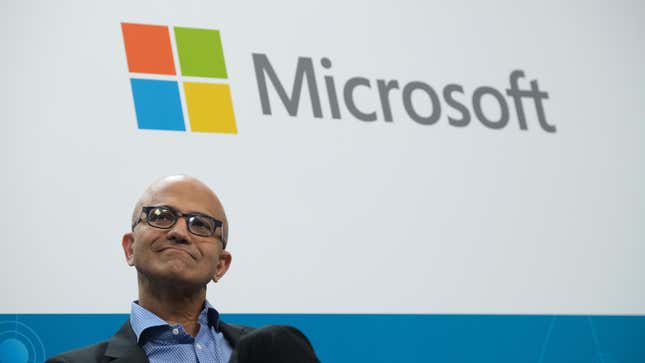 If Microsoft is anything to go by, the artificial intelligence gravy train has barely even left the station. This week, the company is supposed to talk up how AI will "reinvent productivity with AI." This could mean integrating OpenAI's ChatGPT features into Dynamics 365, the company's customer relations and sales software suite.
Warning! Microsoft Wants ChatGPT to Control Robots Next
The event could also provide a chance for Microsoft to show off more AI features in Microsoft's Office programs like Word, PowerPoint, and Outlook.

The showcase is set to start Thursday, March 16 at 11 a.m. ET, 8 a.m. PT. The event will livestream from the company's LinkedIn account on this page. The livestream is open to all.
As much as "reinventing productivity" either sounds like your average business to business buzzword at best, or another way to eek more effort from staff at worst, the event is likely to be more subdued than that. When Microsoft first announced it was putting ChatGPT-like features into its Bing browser back in February, it held a real-life press conference that let reporters access the actual chatbot in action. Since then, Bing AI has been incorporated into Skype and the Bing Mobile app. It's also been incorporated directly into the Windows 11 taskbar.
G/O Media may get a commission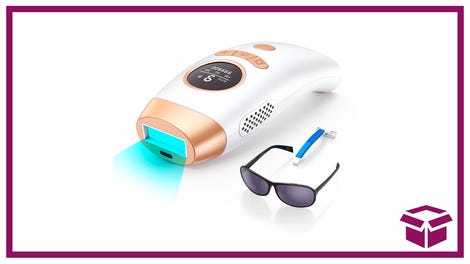 58% Off + Coupon
IPL Hair Removal Device
Putting AI into Microsoft's Dynamics 365 seems like a direct response to Salesforce's recent announcement that it was shoving OpenAI's ChatGPT API features into its cloud software suite. Dynamics 365 includes the company's sales apps, customer service suite, mixed reality remote assist, and more. The software package already includes a kind of "Microsoft AI," which is a machine learning algorithm supposed to provide aggregated customer and sales data.
This latest integration will probably be more of what users already expect with chatbots. It could mean Microsoft allows its Dynamics 365 customers more access to AI-based customer service chatbots.
Separate reports have already noted Microsoft has been considering adding its "Prometheus" model AI into its 365 Office apps. This would allow users to get the AI to write emails, craft PowerPoint slides, or write whole Word documents for them based on a few simple prompts.
Microsoft has been trying to rein in its AI chatbot since it started producing some really strange responses. This "AI hallucination," when an AI produces nonsensical answers, is present in practically all large language models due to the nature of the beast. Over the last few weeks Microsoft has been iterating on the program to make it less feature-rich and opinionated to try and cut down on these issues.
On Thursday, we may get to hear directly from Microsoft just how much its vision for AI might have changed since February.