The sprawling inquiry into the extent of Russian attempts to purchase ads on the US internet before the 2016 federal elections has expanded to yet another digital giant, with Microsoft confirming that it has launched an internal investigation into whether it sold such advertisements via its Bing search engine.

In a statement, a Microsoft spokesman told Gizmodo it had received reports indicating possible involvement and would take appropriate action if it turns out Russians did purchase ads on Bing, though they did not confirm whether it had found anything.
"We take reports of misuse of our platform seriously," the spokesman wrote to Gizmodo. "We are therefore investigating and if inappropriate activity is found, we will take steps to minimize such misuse in the future."
Federal, congressional and private investigators are all looking into the extent of Russian efforts to influence US media prior to the elections; a common thread is that Russians with alleged Kremlin ties sought to spread misinformation and confusion with the goal of promoting division and President Donald Trump's candidacy. Numerous Trump associates, including former campaign manager Paul Manafort, his son Donald Trump Jr. and son-in-law Jared Kushner, have all been linked to allegations of collusion—though for all the smoke, investigators have yet to reveal any smoking guns.
Investigators have previously concluded Russian companies with ties to the Kremlin bought at least $100,000 in ads on Facebook, potentially reaching 10 million Americans. Whether those ads were part of an intelligence operation, and how much influence they ultimately had on the course of the election, remains largely speculative. Facebook tied the ads to a St. Petersburg outfit called the Internet Research Agency, a firm which Buzzfeed and Russian sources have described as at least partially a front employing pro-Kremlin comment trolls.

G/O Media may get a commission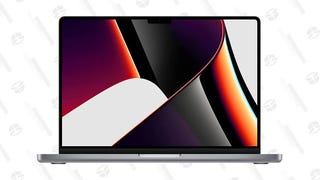 Save $300
2021 14" 1TB MacBook Pro
On Monday, the Washington Post reported persons familiar with the matter said Russians had bought tens of thousands of dollars via Google ad networks:
The Silicon Valley giant has found that tens of thousands of dollars were spent on ads by Russian agents who aimed to spread disinformation across Google's many products, which include YouTube, as well as advertising associated with Google search, Gmail, and the company's DoubleClick ad network, the people said, speaking on condition of anonymity to discuss matters that have not been made public
Twitter, another social media giant, has also linked roughly 200 accounts to the IRA and sold $274,100 to RT, a Russian state broadcaster which potentially promoted over 1,800 ads to Americans. However, Twitter's analysis did not conclude whether RT's ad buys were related to attempts to influence the election.
Further complicating the wild cloud of allegations is the involvement of numerous for-profit networks of hoaxers and scammers who have taken advantage of lax online ad policies and the US' high-pressure political situation to drive millions of Americans to knockoff content farms. Some of those networks are based in the US, the Washington Post reported, and can be highly lucrative.
At times, the lack of hard evidence has driven wild conspiracy theories about Russian involvement in Trump's ascent to power. The president, of course, has remained publicly skeptical about any of it, even after gleefully challenging Russia to hack into Hillary Clinton's email system as similar leaks of Democratic emails were happening.
In other words, this national nightmare is likely to continue chugging along for some time.
Microsoft claims Bing—the default search engine on many of its OS's preloaded browsers—has an approximately 33 percent share in the desktop search market, including Yahoo, which is powered by its technology. The overall mobile search market is dominated by Google.