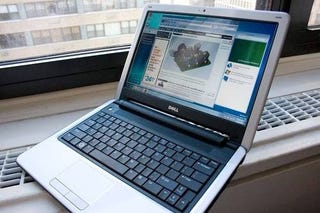 Months ago, word was that Microsoft planned to dabble in non-optical media for a change, shipping Windows 7 on, or at least for, USB drives. For the netbooks! Well, they've made good on the promise rumor, but only halfway.
The anecdotal version:
I ordered the student priced Windows 7 home premium for $30, and this morning received an e-mail with a link to the download. The problem is they don't give you the option to download the ISO—your only choice is an .exe file for upgrading, which means you can't do a clean install. I've been on the phone with Microsoft's tech support for nearly two hours going back and forth with Digital River, the company that distributes Windows 7. Everyone is in India which adds to the frustration.
Our variously mistaken protagonist tells a cautionary tale, and an instructive one. Also instructive: Microsoft Windows 7 netbook download page, which explicitly states that the download is intended for upgrades primarily from XP (though XP upgrades are, by nature, clean installs). It's priced exactly like the physical media upgrade, and labeled "Upgrade."
It's an extremely helpful option for the legions of users with faceless 1.6GHz/1GB/160GB/XP netbooks itching to upgrade, but it's a half-measure. Microsoft has comfortably seeded millions of ISO downloads for the Windows 7 beta, all of which depended on timed licensed to thwart piracy, and they're giving some users (though evidently not students, who on top of it all seem to be having problems with said .exe) the option to download as an image file, so they could just as easily do the same for Windows 7 full retail. Why they didn't, I have no idea.
UPDATE: For anyone stuck with the .exe, here's a guide to building a bootable (though still upgrade-only) flash drive. [Microsoft]