Missing Link, the latest film from stop-motion animation studio Laika, is an attempt to answer the question, "What would Around the World in 80 Days look like if David Lean directed it and it starred Laurel and Hardy?"

At least that's what writer/director Chris Butler says. The director of Paranorman has been dreaming of making this movie for the better part of two decades, and now you can see the first trailer.
"As a kid, I'd say, by far, the movie that influenced by the most was Raiders of the Lost Ark," Butler told io9 earlier this week. "So I wanted to do a big bold colorful adventure movie for stop motion, and that's where Sir Lionel Frost was born."
In Butler's man Frost, voiced by Hugh Jackman, is a cross between Indiana Jones, Sherlock Holmes, and James Bond. "He's the world's first cryptozoologist, an investigator of myths and monsters and he comes across the missing link," Butler said. "[Then] he agrees to take him on an adventure around the world to seek out Mr. Link's lost relatives. So it's a big epic roller coaster ride... A kaleidoscopic travelogue."
Jackman got the role because Butler thinks of him as "the definitive leading man." "It's such a charismatic character and he brought that to the voice," he said. To voice Link, he brought in Zach Galifianakis, whose voice performance changed the whole notion of the title character.
G/O Media may get a commission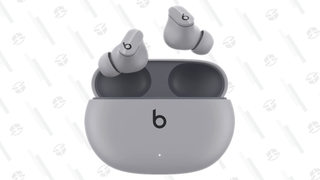 "I knew he was going to be the big comedic element of the movie but I was thrilled with how much emotional nuance Zach brought," Butler said. "He brought a real kind of shy innocent playfulness to the part that, at many times during the recording process, I would go away and rewrite scenes because of the way he was delivering the performance."
While much of the movie is a two-hander between Frost and Link, there's also Adelina Fortnight, voiced by Zoe Saldana. "She kind of balances them out in some ways but, in other ways, I think she stirs the pot a little as well," Butler said. "It was interesting to introduce a third dynamic into a double act and see what kind of chaos ensues."
Chaos ensued on set as well. Missing Link is "by far this is the biggest movie [Laika's] ever done in terms of the scope and scale," Butler said. It has more digital characters than ever, more digital set extensions than ever before, and it's their first film to ever star adult characters. That last part is crucial too because, with characters having to seem larger than most other Laika films, the sets could be built smaller and, as a result, in greater abundance, which helped make the film grander. (This is confusing, to be sure, but for kid characters to look like kids, they have to look smaller on a set. At Laika, instead of making smaller puppets, they make bigger sets to achieve that. So this time, since the character could read taller, the sets were slightly smaller than usual.) "We basically took a grab bag of everything we've done and tried to push it farther," Butler said. "I think on paper there's no way this movie should have been made in stop-motion, but we did it anyway."
With its release date not until April 12, Butler is still chipping away at Missing Link. The hope is, when that day arrives, people get the same feeling watching it he had as a little boy watching Raiders of the Lost Ark.
"I wanted to make it like a roller coaster ride," Butler said. "I wanted to make a fun-filled adventure. As a kid, I remember sitting with glee watching Raiders and just laughing it up, yelling with joy and that's what I was going for here."