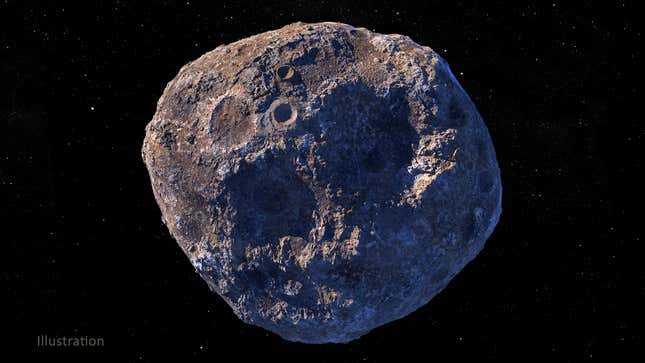 It's been a rough ride for NASA's Psyche mission even before the spacecraft has had a chance to leave the ground. Things are looking brighter, however, as the highly anticipated mission is all set for its new launch date in October, marking a second chance to explore one of the most intriguing objects in our solar system.

NASA Delays Return to Earth's Evil Twin, Venus
Psyche was originally scheduled to launch in August 2022 to explore the metal-rich asteroid 16 Psyche. Two months before liftoff, NASA delayed the launch of the asteroid probe due to issues with its flight software and testing equipment. The delay triggered a review of operations at NASA's Jet Propulsion Laboratory (JPL), which uncovered a host of issues related to staffing.

On Monday, NASA announced that the independent review board assigned to look into the mission's delay was pleased with how the space agency responded to its recommendations to resolve some of the issues at JPL. The board provided its final briefing last week, acknowledging the progress made at JPL and on the mission team.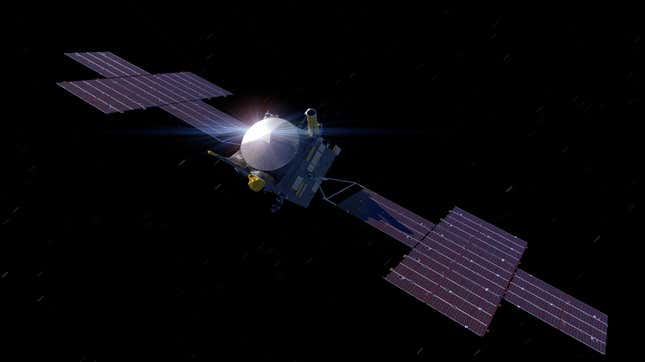 "We're really not afraid at NASA to take an unflinching view on what we do," Nicola Fox, associate administrator for Science Mission Directorate at NASA, told reporters during a press briefing on Monday. "We're really happy to see that the independent review board not only validated the decision to move forward with the mission, but also has said that the work done to address all of their recommendations has totally exceeded their already high expectations."
Things were looking a little rough at JPL. NASA was unable to resolve Psyche's flight software glitches, which controls its orientation and trajectory, as well as its ability to send and receive data to Earth, before the launch window closed on October 11, 2022. The independent review board released its initial report in November 2022, noting that there weren't enough staff members present to help launch Psyche to space on time, in addition to communication issues caused by staff members working remotely following the covid-19 pandemic. The board also noted an unprecedented workload and a lack of available resources at JPL.
The report pointed out that JPL had trouble retaining its employees while competing with the private space industry for the recruitment of aerospace engineers. "There is more competition with the commercial space sector because there is a much more significant commercial space sector, which has been part of NASA's strategy for a very long time," Laurie Leshin, director of JPL, said during the press briefing. "As hard as it can be for us, it's actually gratifying to see that the investments that we are making and the partnerships that we are building to help advance the commercial space sector are really working."
The issues at JPL didn't just affect Psyche alone; NASA ended up delaying the launch of its VERITAS (Venus Emissivity, Radio Science, InSAR, Topography, and Spectroscopy) probe indefinitely. The fate of that mission still hangs in the balance even as Psyche gears up for its new launch date.
"This is certainly a really important step and one of the things that we had identified as a key criterion for being able to restart work on VERITAS," Lori Glaze, division director for Planetary Sciences, said during Monday's briefing. "We're working through the budget process right now...we are looking at what the landscape looks like for the restart for VERITAS."

Since the release of that fateful report exposing gaps at JPL, the space agency has "added experienced team members, reorganized a large part of its workforce, and adopted comprehensive metrics to monitor progress toward launch and operational readiness," according to NASA.
"What we really feel here is that we've started to change and this change must continue in order to address our issues of workforce oversight and planning for the future," Fox said on Monday.
With the new launch window, the spacecraft will arrive at Psyche much later than originally planned, using a Mars gravity assist in 2026 to send the spacecraft on its way to the asteroid and entering its orbit in August 2029 rather than early 2026. The probe will, fingers crossed, launch in October atop a SpaceX Falcon Heavy from Launch Complex 39A at Kennedy Space Center in Florida.
The Psyche spacecraft will orbit around its target, armed with a multispectral imager, a gamma-ray and neutron spectrometer, a magnetometer, and a radio instrument to map the asteroid, according to NASA. Psyche is a 140-mile-wide (226 kilometer) asteroid that orbits the Sun between Mars and Jupiter. Scientists believe Psyche might be the stripped down core of a shattered planetesimal, one of the building blocks that form a planet. By studying the Psyche asteroid, scientists could learn more about the interiors of terrestrial planets like Earth.
For more spaceflight in your life, follow us on Twitter and bookmark Gizmodo's dedicated Spaceflight Spaceflight page.