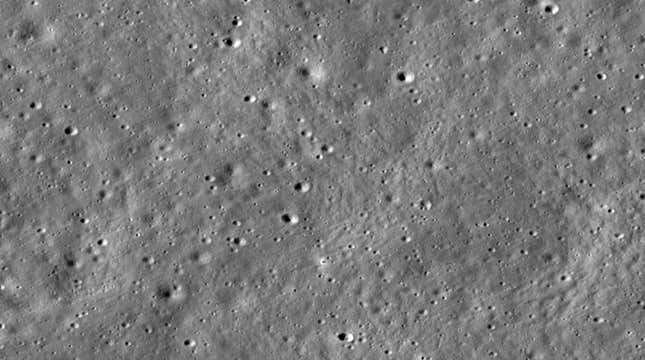 India's Chandrayaan-3 lander was spotted on the Moon just a few days after touching down on its cratered surface near the lunar south pole.
NASA's trusty Lunar Reconnaissance Orbiter (LRO) captured images of the Chandrayaan-3 landing site on the Moon's surface on August 27, revealing an overhead view of the Vikram lander surrounded by a bright halo of rocket plume, according to the space agency.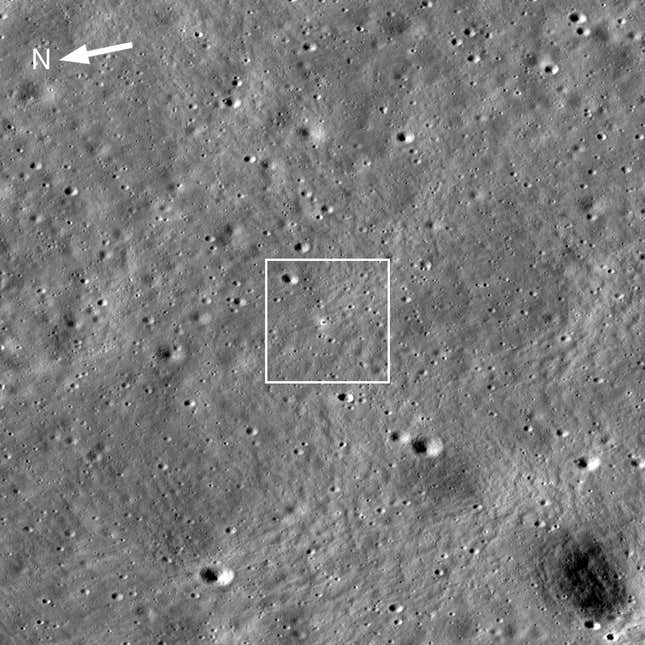 The Chandrayaan-3 lander can be seen at the center of the image. There's a slightly brighter circle of dust around the lander, the result of the rocket plume interacting with the fine-grained regolith (or dust) on the surface of the Moon.
India's Chandrayaan-3 mission successfully landed on the Moon on August 23, making India the fourth country to achieve such a feat after the Soviet Union, the U.S., and China. India also became the first to land on the Moon's south pole.
Since landing on the Moon, Chandrayaan-3 has been busy exploring the dusty terrain. The mission's rover found traces of sulfur and other chemical elements on the lunar surface, in addition to measuring the temperature profile of this previously unexplored region.
The Chandrayaan-3 mission was recently put in sleep mode as the Sun set on the Moon's south pole. India's lunar mission was originally designed to last for a lunar day (or the equivalent of 14 days on Earth), with the lander's solar panels converting sunlight into electricity. Now that the Moon has plunged into darkness, the mission's lander and rover are enjoying a long siesta. The Indian Space Research Organisation (ISRO) hopes to be able to wake the pair up on September 22, with the onset of a new lunar day.
For more spaceflight in your life, follow us on Twitter and bookmark Gizmodo's dedicated Spaceflight page.