If you've been thinking about getting started on the rocket project that's been on your mind for ages, now is a good time to get serious. Next week, NASA will release a massive software catalog with over 1,000 projects. It's not the first time the space agency's released code, but it is the first time they've made it so easy.
The breadth and variety of the software projects that NASA's about to give away are difficult to express. It's not just a bunch of algorithms and star-finding software, though stuff like that is in there. The crazy geniuses that land rovers on Mars are actually releasing code for ultra high-tech NASA stuff like rocket guidance systems and robotics control software. There's even some artificial intelligence.
And did I mention it's all free?
"It was one of our charges when the agency was first created," Daniel Lockney, Technology Transfer Program Executive at NASA, told Gizmodo. "Congress said, 'Make sure the dollars don't just go up into space. Have the technologies come back to Earth in the form of practical uses and benefits."
NASA's goal, inevitably, is to offer up the code so that the public use it to invent stuff their engineers haven't even thought of yet. This is actually part of the agency's charter, and in the six decades since its founding, NASA's provided the world—not just America and its allies—with the building blocks for all kinds of revolutionary technology. Sure, you've heard of how NASA gave us the microwave and Tang. But did you also know that NASA scientists created the very first CAD software, software that's been used to design everything from Cadillacs to roller coasters?
It's pretty obvious that specific industries like aerospace will have a field day with this new catalog of free code. "Some things are expected," said Lockney, naming the aerospace and medical industries as obvious beneficiaries of this new catalog of free code, he said. "It's the unexpected that we're looking forward to seeing."
G/O Media may get a commission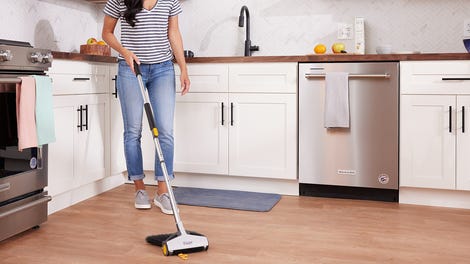 BOGO 50% Off
Flippr - BOGO 50% Off
The catalog will go live in PDF form on April 10, but that's only the beginning. A print version will follow on May 21, and in the months after that, NASA will develop a fully searchable database and a software repository. The code is free for anyone to use, though some applications are restricted for government use only. Everything is organized into 15 broad subject matter categories, from autonomous systems to vehicle management.
So think up some thoughts and dream up some dreams. In just a few days, NASA's going to make it much easier to reach them. Because that's what they're here for.
When it's released on April 10, the free code will be available for free download on the NASA Technological Transfer Portal.