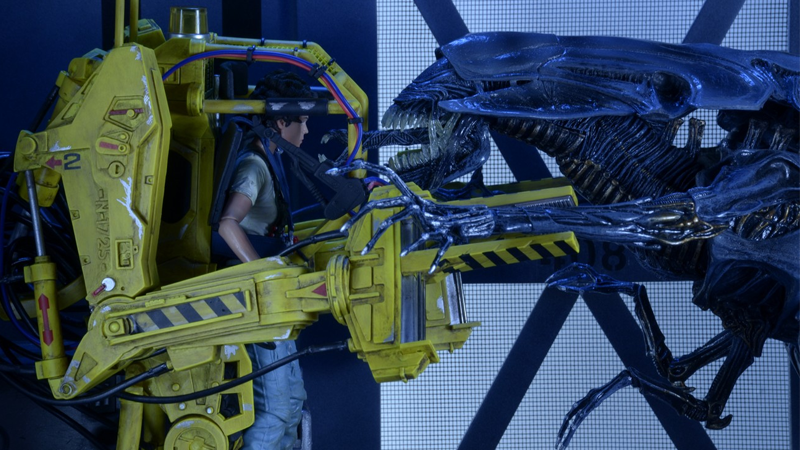 It's been a fantastic year for Alien fans when it comes to toys. NECA have been churning out awesome figures, most notably the first ever Jones the Cat Ripley figure to use Sigourney Weaver's likeness, and a coll figure based on her Aliens look. Now Aliens Ripley is getting a rad toy to play with: The Power Loader!
We first got to see the Power Loader at Toy Fair earlier this year, but now NECA have released a bevy of pictures of the vehicle—the first in their Alien line—in anticipation of its release. And just look at this damn thing. It's cool as hell.
The Power Loader comes in at 11" tall, and is fully articulated as a standalone toy on top of being able to fit in Ripley or other similarly scaled 6-7" action figures. Power Loaders for everyone!
Sadly Ripley isn't included in the set—you have to buy her separately—but the Loader does come with some alternate hands so she can properly grip the controls of the loader and look suitably brilliant as she kicks Alien butt.
The Aliens Power Loader will be out next month, and will set you back around $100.
---
You're reading Toybox, io9's blog for all things pop culture. From merchandise to awesome fan creations, TV recaps and critical commentary on the hot topics of the day, you can find it all here!