The media may be in a tizzy about Clark Kent's swank new duds in Superman: Earth One, but there are many reasons to get excited this Wednesday. Death debuts in Action Comics and Ed Brubaker's Incognito is back!
NOTE: Yes, we know that Superman: Earth One is on the stands tomorrow. Later today, we'll have our review of the book up as well as our conversation with Dan DiDio about this Kryptonian revamp. Stay tuned!
One big reason to get excited this week is the return of Ed Brubaker and Sean Phillip's Incognito. In Incognito: Bad Influences (Icon/Marvel), series star (and reformed supervillain in Witness Protection) Max Overkill has become a reluctant hero. Overkill must contend with the bureaucratic channels of being a good guy, something he didn't have to deal with during his misbehaving days. Brubaker promises that this series will be jam-packed with noirish frissons, and the issues' contain back-up essays from annotation master Jess Nevins.



G/O Media may get a commission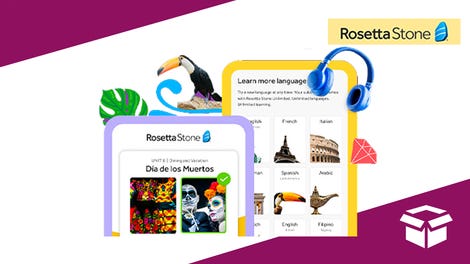 Extra 20% off
Rosetta Stone Lifetime Subscription - All Languages
There's a duo of high-profiled supernaturally tinged comics out Wednesday. The first is Action Comics 894 (DC) — Paul Cornell brings Lex Luthor face-to-face with Neil Gaiman's comely Death. Be sure to check out our interview with Paul for more details, and you can read a preview at DC's Source blog.
The other winning one-shot is Mike Mignola, Evan Dorkin, and Jill Thompson's Beasts of Burden/Hellboy, which stars Anung un Rama teaming up with a gang of talking dogs (and one cat) who investigate occult phenomena. Hellboy + gabby animals = someone's been reading my rough draft for Look Who's Talking Now 2.
There's Dark Horse's Predators trade paperback, which collects all the miniseries tied in with Robert Rodriguez's Yautjified sequel. For more monsters, there's Warren Ellis and Phil Jimenez's X-Men: Exogenetic (Marvel) which highlights gorgeously illustrated corpse Sentinels and kaiju Brood. The hardcover collection of Doomwar (Marvel) promises the X-Men versus the Marvel Universe's most grandiloquent despot.
Ianto fans can check out Gareth David-Lloyd's finale story in Torchwood 4 (Titan), and Whedonites can keep their eyes peeled for the second issue of Terminator 1984 (Dark Horse). Also, Justice Society of America and Teen Titans receive new creative teams — Marc Guggenheim and artist Scott Kolins take over the former while J.T. Krul and Nicola Scott are on the latter.
As usual, you can find a list of this week's releases here and the location of your friendly neighborhood comic shop here. Happy reading gang!