The first edition of the Brothers Grimms' tales, in 1812, featured such stories as "How the Children Played at Slaughtering." Over the next 50 years, each new printing was edited to make it more child-friendly and include more Christian references. But now, the first edition has finally been translated into English.
"The original edition was not published for children or general readers," Jack Zipes, professor emeritus of German and comparative literature at the University of Minnesota, tells the Guardian. "It was only after the Grimms published two editions primarily for adults that they changed their attitude and decided to produce a shorter edition for middle-class families. This led to [the] editing and censoring many of the tales."
Zipes' translation of the first edition, which has just been published, includes all of the original 156 stories—some of which were later removed entirely. Meanwhile, contemporary readers are introduced to the R-rated versions of some old favorites:
Rapunzel gives herself away to her captor when— after having a "merry time" in the tower with her prince— she asks: "Tell me, Mother Gothel, why are my clothes becoming too tight? They don't fit me any more." And the stepmothers of Snow White and Hansel and Gretel were, originally, their mothers, Zipes believing that the Grimms made the change in later editions because they "held motherhood sacred". So it is Snow White's own mother who orders the huntsman to "stab her to death and bring me back her lungs and liver as proof of your deed. After that I'll cook them with salt and eat them", and Hansel and Gretel's biological mother who abandons them in the forest.

Zipes speculates that the Grimms' changes were "reflecting sociologically a condition that existed during their lifetime— jealousy between a young stepmother and stepdaughter," because "many women died from childbirth in the eighteenth and nineteenth centuries, and there were numerous instances in which the father remarried a young woman, perhaps close in age to the father's eldest daughter".

Cinderella's stepsisters go to extraordinary attempts to win the prince in the original Grimms version of the tale, slicing off parts of their feet to fit the golden slipper - to no avail, in the end, because the prince spots the blood spilling out of the shoe. "Here's a knife," their mother urges, in Zipes' translation. "If the slipper is still too tight for you, then cut off a piece of your foot. It will hurt a bit. But what does that matter?"
G/O Media may get a commission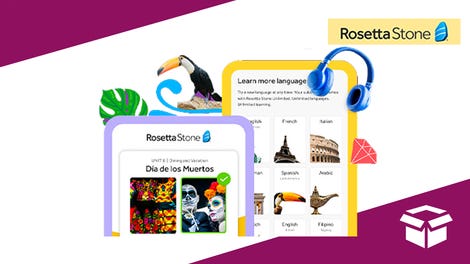 Extra 20% off
Rosetta Stone Lifetime Subscription - All Languages
"It is time for parents and publishers to stop dumbing down the Grimms' tales for children," Zipes argues. "If there is anything offensive, readers can decide what to read for themselves."