The Nikon D800 is commonly held in high regard as one of the best pro DSLRs out there. When it was released back in 2012, it made news for its unique 36 megapixel sensor. This time around, the focus is on minor improvements for some added firepower in an already fiery camera.
The $3300 D810 has an all-new sensor and processor. It still carries the same 36 megapixel resolution as the D800, but like the D800E variation, the new setup lacks an optical low-pass filter, or OLPF, which increases detail captured. The new EXPEED 4 processor does a lot of extra leg-work, providing a number of benefits. The most drastic is the new base ISO of 64, versus the previous 100. The D810 is the first camera out there to feature such a low base ISO, which should make for reduced noise and more control when shooting in bright light. The top end of the native ISO range goes to 12,800.
G/O Media may get a commission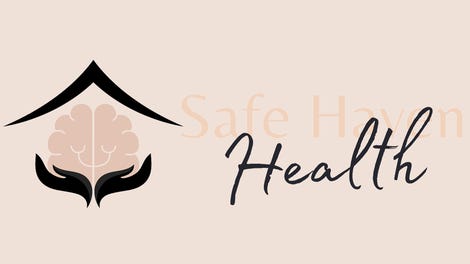 Addiction counseling
Safe Haven Health
Video also benefits from the new processor. Nikon claims to have improved the video quality of the D810. The D800 provided a sharp video signal but it was plagued by aliasing and moiré patterns. This has supposedly been improved upon. You can also now record 60p video at 1080p, operate the camera's full manual controls, and adjust audio while recording. Another cool video feature is Auto ISO, which will smoothly adjust the brightness of your image using ISO so you can keep the aperture constant for control over depth-of-field.
Also on the genuinely nifty list is a split-screen feature for the LCD, which allows you to check focus on two separate magnified points in the frame. Definitely a niche thing, but useful for architecture and landscape photographers.
There are a host of other added bells and whistles. It's got a group-area AF (same as the D4s), with 51 points (15 cross-type), an OLED display for info in the viewfinder, and an option for recording RAW files at lower resolution "S" size file. That should be handy when you want RAW versatility but smaller file sizes. It also has a mirror balancer, which reduces vibration and makes for quieter all-around shooting, and exposure control for the intervalometer, which will reduce flickery changes in brightness during time lapse recording. As far as burst shooting goes, there is only a small increase in speed, with 5 fps at full-resolution—1 frame more than the D800.
Cosmetically, the camera is largely the same, with a couple of changes like an "i" button for accessing commonly-used settings (sort of like Canon's "Q" button) as well as a slightly beefier grip.
If you're a D800 owner, I wouldn't say now is the time to go sell your camera. We are at a bit of an imaging plateau where mostly incremental change is taking place. That's not to say that the new cam doesn't give people even more reasons to invest in their pro DSLR. At the very least, you will find a slightly improved image with some new tricks that might satisfy your very own camera cravings. With the D810 arriving in July, you have a few short weeks to think about it.