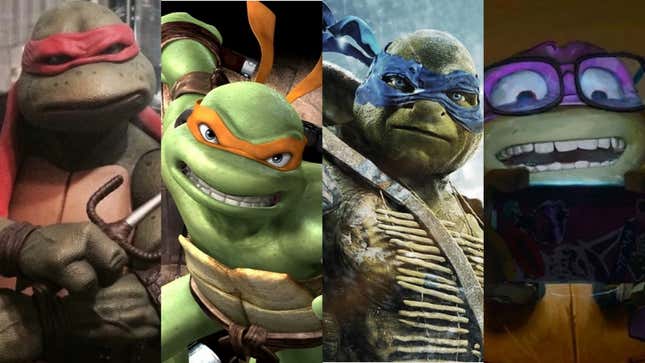 In the early 1980s, comic book creators Kevin Eastman and Peter Laird had a very silly idea. What would a turtle look like if it was a ninja? Almost 40 years later, that idea has become one of the most recognizable in the world. The Teenage Mutant Ninja Turtles may have started as a comic book, but they became toys, an animated TV show, and, very soon after that, movie stars.
In that time, the Turtles have continually evolved, both visually and in terms of pop culture resonance. Now, after almost a decade away, they're back on the big screen. Teenage Mutant Ninja Turtles: Mutant Mayhem opens in theaters August 2 and promises to bring the Turtles back to their roots.
So where does that film rank with the other Turtles movies that have been released? Do you even remember all of the Turtles movies that have come out? Check out our ranking of all the theatrical Teenage Mutant Ninja Turtles movies.