The Barnes & Noble Nook Simple Touch is the best eReader on the market. The new Nook Simple Touch with GlowLight is the same device, with an improvement. (Can you guess what it is?) If you're thinking of getting your first eReader, start here.
What Is It?
An eInk reader with a built-in lighted display to enable reading in the dark.
Who's it For?
Readers who sometimes finds themselves hungry for literature in low-light environments.
Design
The GlowLight adds a new scratch-resistant screen coating, and the Simple Touch's rubberized matte design is far tougher than the easy-to-chip silver paint on the current Kindles. Those are improvements. But the garish new gray ring around the outside is an eyesore.
G/O Media may get a commission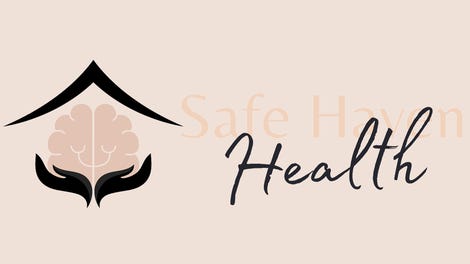 Addiction counseling
Safe Haven Health
Using It
Simply hold down the home button for a few seconds to turn the front light on and off, and tap the home button to adjust its brightness. The light degrades the clarity of the text a bit, but overall, it improves the reading experience.
The Best Part
Read in bed. Read at night. Read anywhere inconsistent shadows make you angle a book this way or that. Read without turning on overhead lights on a plane, bus, or the back seat of a car.
Tragic Flaw
That stupid gray ring. It adds ugly to a good design, and its stark contrast to the black pulls your eye away from the page.
This Is Weird...
Eye strain from the front light actually gets worse at very low brightness settings. You're better off with the brightness set somewhere in the middle.
Test Notes
• The GlowLight model feels significantly lighter than the old Simple Touch.
• Older eReaders flashed—or, reloaded the display—every time a page turned. To load pages more quickly, the new generation only flashes every five page turns. The text quality degrades prior to a flash—and the light amplifies it. It's not terrible, but it's noticeable.
• This name is just idiotic.
Should You Buy It?
Yes. As a gadget to use daily, this is the best eReader you can buy. The choice comes down to content. The Nook is a product by Barnes & Noble, and the company's breadth of selection compares well against Amazon's selection for its Kindle. But Amazon might have already sunk its teeth into your library. If that's the case, you'll read this and say: "I'd totally buy this...if it were a Kindle!" That's too bad. The latest Nook is the new king of the eReaders.
• Display: 600x800 eInk Pearl
• Dimensions: 6.5" x 5.0" x 0.47"
• Weight: 6.95 ounces
• Network: Wi-Fi only
• Battery Life: One month with GlowLight on default setting (30 min/day)
• Storage: 1GB for content (250MB for non-B&N content)
• File Types: ePub, PDF, JPG, GIF, PNG, BMP
• Price: $140
• Gizrank: 4.5 stars