In Brian Wood's DC/Vertigo comic series DMZ, Manhattan is a shattered hellhole at the epicenter of the Second American Civil War. In reality, New York City is Wood's home and muse. Here are Wood's favorite spots for dystopian inspiration.
DMZ follows Liberty News photographer Matty Roth, who enters Manhattan on assignment but later becomes embroiled in the battle for the island. During his tour of the DMZ, Matty encounters Chinatown gangs, militias in Central Park, and in the most recent arc "Hearts and Minds," a stray nuclear warhead. With DMZ entering its milestone forth year of publication (and DMZ 49 hitting the stands today), io9 asked Wood to identify those locations in New York that have had the most impact on his life and work:
"Between my comic book series DMZ, Channel Zero, and The Couriers, I've been immortalizing New York City in print for nearly fifteen years now. Picking just five favorite locations is tough, and I've leaving out a lot (Crosby Street, I'm thinking of you, here) but in the interest of brevity and focus, here we go:
5.) Chinatown – I used to take lunch breaks when working at Rockstar Games to run down for fried rice from the now-closed Sweet N Tart café, bootleg Johnnie To DVDs at that spot on Pell Street, and a few minutes at the video game arcade that used to have the live chicken game. NYC's Chinatown is huge, and you can go deeper where the tourists aren't, but for me what I loved was the Canal Street crossing, from one world to another in 30 feet.
G/O Media may get a commission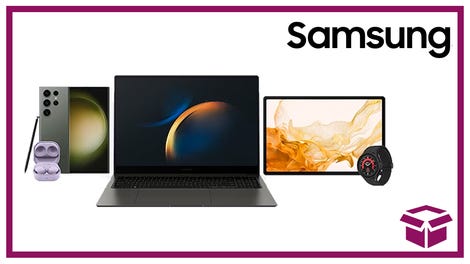 24 hour deals
Discover Samsung - Daily Deal
4.) While attending Parsons School of Design, I worked as a bike messenger in the mornings. It was probably a lot more dangerous than other parts of the city, but the Garment District (34th St.-42nd St., 5th Ave.-9th Ave.) just felt so New York to me in the sense of a dingy, gloomy, bustling, sorta old school sense. I'd run the streets like an obstacle course, zigzagging around cube trucks, racks of clothing, and some of the worst maintained stretches of street in the city. For nostalgia's sake, I'll watch the video for Sonic Youth's "Sugar Kane" for that early-90's look at the neighborhood.
3.) More than any other neighborhood, the East Village feels like home, which is kind of remarkable considering how radically it's changed since I lived there during college. It's almost too much to take now, the people, the proliferation of restaurants and bars, and the charm of it is completely gone. But my old block, 3rd Street between 2nd and 1st Avenues, is still very much the same, and my favorite park in Manhattan is still Tompkins Square.
2.) Brooklyn. Is that cheating, naming such a general location as that? Maybe, but Brooklyn is where I've lived since 1999 and its where I'll stay (with one possible exception, see #1). I've lived in Bed-Stuy, Bushwick, Park Slope, and now Ditmas Park and identify with this borough more than any place I've lived in my lifetime. Why? It's hard to say... but I know every time I head into Manhattan, which is not so often these days, some disgusting steel-and-glass monstrosity is going up on an otherwise familiar corner, and each time the city feels less and less close to my heart. Brooklyn, with its small town feel, is grounded and feels like it's a city of people, not a city of corporate identity and influence. The people in Manhattan don't seem especially proud to be Manhattanites, but people from Brooklyn? C'mon...
1.) Nothing is more New York to me than the stretch of the West Side Highway heading south from the George Washington Bridge to Columbia University. I don't get a chance to drive it very often, but when I do, at the risk of being overly dramatic, it's awesome and majestic. There's massive pre-war buildings towering over the trees, the stonework retaining walls drop down to the river, you have the river itself and the view across it to Jersey. It's quiet, its peaceful, it's beautiful and it's the first view of the city I had, arriving by bus in 1991. The feeling's never left me."
[Photo of Brian via BrianWood.com. Photos of New York City via Flickr: 5, 4, 3, 2, and 1.]