The Post Office is an unusual agency. For starters, it has a legal monopoly (weird!), is explicitly enshrined in the Constitution, and despite being part of the federal government, it's operated more like a corporation. All an average person needs to know is that mail goes in a mailbox, and, with relative expedience, it shows up where it's addressed to go.
Donald Trump, being the president, is not most people. That makes his unique ignorance about how the agency works all the more embarrassing, both for us as a nation, and—as recently reported by the Washington Post—for current Postmaster General Megan Brennan:
President Trump has personally pushed U.S. Postmaster General Megan Brennan to double the rate the Postal Service charges Amazon.com and other firms to ship packages, according to three people familiar with their conversations [...] Brennan has so far resisted Trump's demand, explaining in multiple conversations occurring this year and last that these arrangements are bound by contracts and must be reviewed by a regulatory commission.
Trump's presidency has made personal attacks on individuals and companies the norm, along with personal involvement in matters previously deemed inappropriate. We are, for worse, used to this sort of thing. But Trump's specific beef with the Post Office, and Amazon's supposedly vampiric relationship to it, is specifically and overwhelmingly stupid because he's been corrected on this many times before by qualified individuals—notably the former Postmaster General Patrick Donahoe.
Trump went so far as to sign an executive order appointing a task force to review the Post Office's business arrangements—something which task force head Steve Mnuchkin has until later this summer to deliver his findings on.
G/O Media may get a commission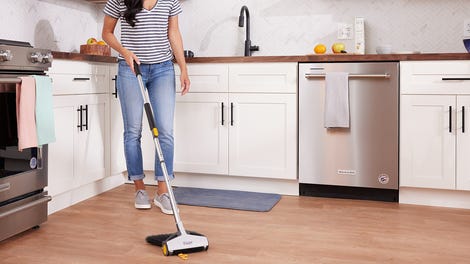 BOGO 50% Off
Flippr - BOGO 50% Off
As has been mentioned, loudly and often, there are a number of practices its worth criticizing Amazon for. Some have likened portions of the business to a modern-day railroad monopoly. Its arrangements with the Post Office definitely rank low on the list of concerns, if they rank at all.
The Post reports that Brennan eventually tried to explain the non-issue to the president using visual aids, out of we imagine had to be sheer exasperation:
She has told the president that the Amazon relationship is beneficial for the Postal Service and gave him a set of slides that showed the variety of companies, in addition to Amazon, that also partner for deliveries.
Unfortunately we have to conclude the attempt to get Trump to bow out of the world's dumbest pissing match was ultimately a failure.
[WaPo]