Lady Churchill's Rosebud Wristlet impressarios Kelly Link and Gavin J. Grant have signed up to publish a new anthology of young-adult steampunk stories, featuring well-known authors, comics creators and YA authors. We asked Grant why people — especially young people — are so fascinated with steampunk.
Link and Grant's STEAMPUNK!: An Anthology of Fantastically Rich and Strange Stories comes out in the fall of 2011 from Candlewick Press, one of the the fastest-growing children's publishers. Contributors, so far, include Link herself, plus China Mieville, Cassandra Clare, Holly Black, M.T. Anderson, Elizabeth Knox, Dylan Horrocks, Delia Sherman, and Ysabeau Wilce. Horrocks is best known as a comics writer, for his work on titles like Hicksville and Books Of Magic, but he's writing a short story for this book. Also, Grant says Wilce's Flora Segunda series is "un-put-downable."
So why a young-adult steampunk book? Grant explains:
We wanted to do this book because we realized that steampunk had completely overtaken the young adult field (Cassandra Clare, Scott Westerfeld, Jenny Davidson, Kenneth Oppel, etc., etc.) so maybe we could corral them into the same place and put together a fabulous book. (We may not be able to corral quite all of them!) Kelly really got me back into reading YA fiction a while ago and I'm a big fan and as we watched Holly Black and Cecil Castellucci put together their Geektastic anthology it just looked like so much fun that we wanted to try it. Especially the way they (in Geektastic) and Deborah Noyes (in Creepshow — she's also our editor!), brought in comics. Basically if we could get Alan Moore and Kevin O'Neill to write us a League of Extraordinary Gentlemen story, we'd be over the moon.

We've edited LCRW together since 1996 and did 5 years as the fantasy editors of The Year's Best Fantasy & Horror, so we know we can work together on it OK.
And why are we so fascinated with steampunk in the first place? Is it just nostalgia, or something else? Says Grant:
I have no idea why steampunk has the zeitgeist by the jabot but I love that it [does]. I love the modded-present day stuff and the hearkening back to the chunky, shiny designs of 100+ years ago. I think part of it has to be the pride of work well done. In steampunk you know that Captain Nemo's submarine isn't going to have a faulty starter: it will be a handmade, beautifully tooled piece of equipment. Maybe in our shoddy-mass-marketed-world of ever-lower-prices leading to ever-lower-quality there's an attraction to handmade materials? So, maybe it is just about the crazy machines? Or, maybe it's about secret histories? Science fiction is so prevalent in pop culture that maybe alternate history is a breath of fresh air? Who knows? Sure is fun, though.
G/O Media may get a commission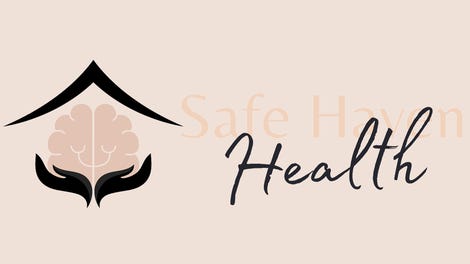 Addiction counseling
Safe Haven Health
Amazing Steampunk art by the mega-talented Suzanne Forbes.