Following up on its gloriously detailed Evolution of Video Game Controllers print, Pop Chart Lab is back with a new visual treat for photographers, particularly those who've been shooting since the days of film.
A Visual Compendium of Cameras traces the history of photography gear all the way back to the first Kodak released in 1888. Overall it looks like it strikes a good balance between film versus digital, including such notably modern options as the GoPro, the Lytro, and the Canon 5D Mark II. With only 100 cameras in the list there's bound to be some omissions that will have photography enthusiasts crying foul, but for $22 it won't make this print any less beautiful hanging on your wall. [Pop Chart Lab via Laughing Squid]
Update: With thousands and thousands of cameras to choose from, we reached out to the folks at Pop Chart Lab to find out what exactly went into their decision making process, and how they narrowed the list to just 100. And here's what Managing Editor William Prince had to say:
I'd say that there were 3 "i's" that guided our selection of cameras to include—cameras that were important to the evolution of photography, cameras that were interesting or weird, and finally cameras that have great cultural influence, be it through general iconography or ubiquity.

Things like the early Kodaks (the Brownie!) or the first SLR's (especially the Nikon F system) were important because they set the standard for new generations of photography and how people captured reality in still images. (defining how we "point and shoot," the moving world around us)

Certain devices, while not necessarily changing the mold of the medium, were so fun (w/r/t body design and quality of the developed picture) that they achieved almost cult followings in the tech world. This goes especially for plastic "toy" cameras like the Diana F+ and the Lomography Action Sampler, whose lousy-but-awesome outputs are coveted by vintage-obsessed photography devotees.

Then you have something like the iPhone 5. It's no secret that most photo-philes cringe when someone shows them an "almost professional" shot taken on someone's phone. But there's also no denying the iPhone's influence—it's the world's most popular camera, and the vast percentage of photos uploaded to the internet aren't made by DSLR heavy hitters, but rather are quickly shot from the same device that houses Angry Birds and your Grateful Dead mp3 collection. It's a very different sort of photo-surrealistic world we're living in. But it's pretty cool that even a novice can visually document their life without knowing what an f stop is.

We wanted to cover the gamut here—the cameras that changed the game, made it fun, and made it everyone's to play.
G/O Media may get a commission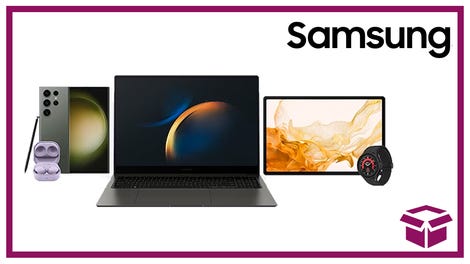 24 hour deals
Discover Samsung - Daily Deal