Last night's No Ordinary Family introduced us to Stephanie's parents, who proceeded to wreak havoc on our poor superpowered family. Meanwhile, Daphne and Jim reluctantly teamed up to save one of the Twilight vampires from a nasty criminal.
"No Ordinary Visitors" is all about the Powell family dealing with the arrival of Stephanie's parents, played by Cybil Shepherd and Bruce McGill. The two are, to put it mildly, passive-aggressive assholes. Stephanie more or less hates her parents - and not without reason - but recognizing how much worse things would get if they learn the truth about the family's new powers, she bans everyone else from
using their abilities.
Stephanie's dad in particular is a real piece of work - he continually puts down his son-in-law, basically calls J.J. stupid while explaining to his grandson why his dad is worthless, and then proceeds to take J.J. for more than thirty dollars in pool hall bets. Maybe I've got unrealistic expectations for grandfathers - for what little time I knew him, mine was pretty great - but hustling your grandson for thirty dollars just seems low, especially when it's dressed up in some asinine lesson about personal responsibility.
G/O Media may get a commission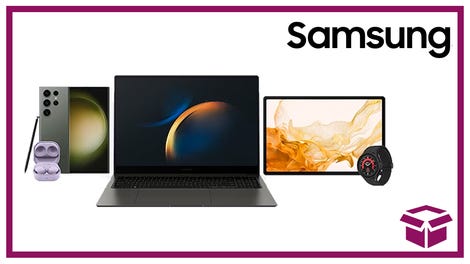 24 hour deals
Discover Samsung - Daily Deal
There's also a crime-fighting subplot, feature Jackson Rathbone, best known as Twilight's other, other, other, other wimpy male heartthrob, Jasper. Here, he's an improbably attractive (and rather old-looking, it must be said) high school gamer who is the victim of a home invasion. Daphne discovers a new wrinkle to her powers when she touches his hand, as she suddenly sees his memories of what happened...including the identity of his attacker.
Daphne then gives her dad the description, which inadvertently places Rathbone in danger of reprisals from one of the invaders. It's not a bad story, really - it's nice to see Daphne contribute to the crime-fighting, and I think of all the family members Kay Panabaker is most comfortable with her character. Romany Malco gets another couple decent jokes in, and he also gets a rather random scene in which he's pulled over for DWB. It's a weird moment, because it doesn't really fit with anything else, although it does support my observation last episode that bad stuff only ever happens to the supporting characters.
I'll actually give the episode some points for the moderately clever handling of Stephanie's journey. The writers were defter than I expected with the running away metaphor, and while it was definitely obvious, they at least hit the right beats with the themes. Her monologue at the end hammered home the point about the Grand Canyon way too obviously for my tastes, but I accept obviousness is what this show is all about.
Really, my big issue was just how cartoonishly nasty Stephanie's parents were. This is a recurring problem with the show. It's never enough for the Powells' real-life adversaries to be flawed individuals - they have to be raging assholes of the first degree. Their snooty neighbors from a few episodes back, J.J.'s accusatory math teacher, Stephanie's lab colleague, the main cop in Jim's station, and now the grandparents - none of them feel like real characters, just plot devices meant to say and do horrible things and just generally make our heroes' lives miserable.
And that really isn't very fun to watch unless the writing is very, very good. Since the writing is still this show's weakest point, that's a pretty big issue. The thing is, I keep seeing a way in which such unpleasant characters could work, if the show was a little more daring. If the show was more willing to mix the tropes of superhero stories and family melodrama, these nasty characters could become the show's version of a rogue's gallery of supervillains.
Now, I don't mean they should put on silly costumes and start hatching dastardly plots. But a more inventive show might look to structure conflicts between the Powells and these characters in ways that consciously borrow from superhero stories. It's a bit like the Buffy the Vampire Slayer approach, really - invest the travails of everyday life with the epic, operatic scale of the genre conventions you're importing. That might make such over-the-top adversaries make a bit more sense. As it is, it's just irritating to watch.
I'm not giving up on this show - it's doing OK for ABC, so it likely will stick around, and I won't bail on the show while it's still around. But I am going to give up on looking for the big improvements that reveal the show is actually becoming a legitimately good show. I still think it might get there, but I doubt it'll happen soon. For now, the show is what it is: a good cast, lackluster writing, and a distinct shortage of imagination. Right now, this is simply a mediocre show. There are worse things, I suppose, but there's also much, much better.