Like the iPhone version, the new Photoshop Express for iPad is a basic image editing program that can publish your photos in your own Adobe-based online gallery or through Facebook. It's nice and fast. Unfortunately, it has problems.
Photoshop Express has two main functions: Editing your photos and publish them in the web. The first part is fast. It supports geometry functions (crop, straighten, rotate, flip), image correction (exposure, saturation, tint, B&W and contrast), focus functions (sharpening, sketch, softening) and special effects (borders and image filters). All these are fast and easy to use, all touch based. Within seconds, you will have a retouched image, ready to be uploaded to your own Adobe gallery or Facebook... if you are lucky enough not to crash it first, that is.
During the hour I've been playing with it, the application has crashed quite a few times. There were also other bugs, like trying to load an image from the Photo library and failing, or uploading photos to limbo (it said the photos were uploaded to my Adobe Photoshop account, but they are nowhere to be found in my gallery).
This is too bad, because Photoshop Express is a) free and b) a very nice little app, simple enough to use to quickly modify an image and share it. I will not use it in this state, but hopefully Adobe will fix these problems quickly.
G/O Media may get a commission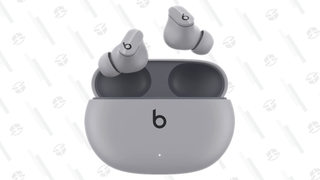 However, playing with it I got a craving for something very simple, which I hope Adobe can make (and which will be extremely useful for me and other desktop Photoshop users): Release an application to convert the iPad into a Photoshop control surface. I will love to display this application while I'm working on the image and quickly use it to apply filters and transforms. Or just access many of the Photoshop tool palettes, adopted to touchscreen use.