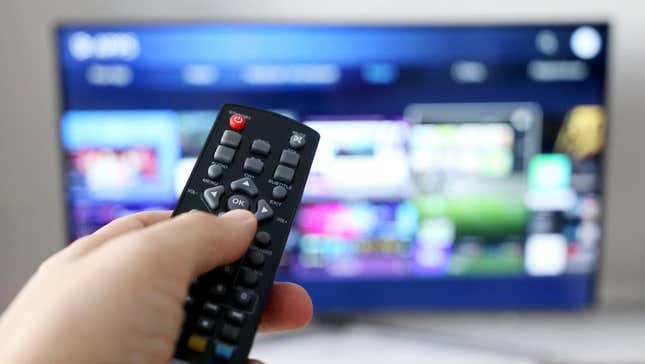 Pluto TV's co-founder is working to revolutionize the television industry with free ad-supported TV sets which will reportedly be released later this year. Co-founder Ilya Pozin has quietly created the startup Teevee Corporation, which is not affiliated with Pluto TV, and will produce complete TV sets that will include a second screen solely for advertising, Lowpass reported.

The company aims to make a return on investment through the constantly streaming advertisements and informational widgets on the secondary screen. This TV is expected to be standard-sized, although the exact parameters have not been released, and a soundbar alongside the advertising screen. The second screen will be small, reportedly about the same height as a phone, and will include a newsreel from Bloomberg, CNN, and ESPN, as well as sports scores from the NFL, MLB, NBA, and NHL, according to Lowpass. The final selection of news outlets has not yet been chosen.
A website, called Free Telly, appears to be set up for the release of the ad-supported TVs and is calling it "The biggest thing to happen to TV since color," saying it's coming in 2023. No other information is provided on the site.
Pluto TV was one of the first streaming services supported by ads and was sold to Paramount in 2019 for $340 million. Pozin's startup comes as cheaper brands like Vizio and Pluto TV, known as ad-supported streaming services, rely on ads to turn a profit.
Pluto TV broke through the proverbial glass ceiling last year, surpassing free ad-supported TV (FAST) rivals such as Tubi, The Roku Channel, and Xumo to be ranked one of the most popular streaming services overall. Nielsen's monthly tracker found Pluto TV had nearly 70 million monthly active users in August of last year, more than double the number of streamers on Peacock, Vulture reported.
These numbers appear to show that ad-supported streaming is rising in popularity as major streaming services like Netflix and Hulu continue to make adjustments to keep up with an increasingly saturated streaming market. Netflix introduced an ad-based tier late last year to little fanfare but has since reported an uptick in subscribers selecting that option. A Deloitte survey conducted last fall found that 44% of people canceled at least one paid service in the prior six months and 59% reported they would choose to watch ad-supported streaming services if it meant the subscription would be cheaper, or even free, The Verge reported.
According to the statistics, Pozin may be on to something: Capitalize on the shift to ad-supported services and give the people what they want.
Update: 7:07 p.m. EST to clarify that Pluto TV is not affiliated with Pozin's startup, Teevee Corporation.