Sergei Skripal, a former Russian spy living in the UK, is "improving rapidly" after being poisoned by a nerve agent, according to the latest report by his doctors. But Skripal's pets aren't quite as lucky. British authorities say that once a vet was able to visit Skripal's sealed off home, two guinea pigs were found dead and the family's cat was euthanized.
British authorities believe that Skirpal, 66, and his daughter Yulia, 33, were poisoned with the Russian nerve agent Novichok after coming in contact with it at their home. Yulia is awake and responsive and has asked for privacy during her recovery. It's unclear if Sergei is able to speak yet.
"Last Thursday, I informed you that Yulia Skripal's condition had improved to stable. As Yulia herself says, her strength is growing daily and she can look forward to the day when she is well enough to leave the hospital," Dr. Christine Blanshard told reporters today.
"I also want to update you on the condition of her father, Sergei Skripal. He is responding well to treatment, improving rapidly and is no longer in a critical condition," Dr. Blanshard continued.
After Britain revealed that the March 4th poisoning likely occurred at the family's home, Russia's Foreign Ministry spokesperson, Maria Zakharova, incredulously asked what happened to the family's pets.
G/O Media may get a commission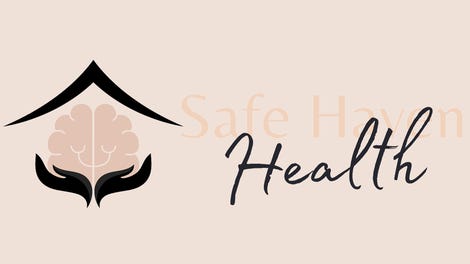 Addiction counseling
Safe Haven Health
"Where are the pets? What is their condition?" Zakharova said yesterday. "This is about living creatures, and if a toxic chemical agent was indeed used in their house, these living creatures should have been hurt."
While the nerve agent wasn't cited as a factor, we now know that the animals are dead.
"When a vet was able to access the property, two guinea pigs had sadly died. A cat was also found in a distressed state and a decision was taken by a veterinary surgeon to euthanize the animal to alleviate its suffering," a British government spokesperson said, according to the Salisbury Journal. "This decision was taken in the best interests of the animal and its welfare."
A government spokesperson told CNN the guinea pigs "most likely" died due to lack of water.
For their part, Russian officials have denied that the country had anything to do with the poisoning and believe that they're being unfairly persecuted. The UK expelled 23 Russian diplomats from London, and 20 other countries expelled various Russian diplomats in solidarity, bringing the total to roughly 130 worldwide. Russia has retaliated by expelling the same number of diplomats in each country.

The US expelled 60 and closed the Russian consulate in Seattle, though it was reported by the US State Department yesterday that some of those actions could be reversed by the Trump regime in the future.
Russian media have floated a number of conspiracy theories to pin the blame on the UK, including suggesting it may have been a false flag attack to make Russia look bad. Russia has also complained that it hasn't been given access to the poisoned spy and his daughter since they're both Russian citizens.
"The speed of the anti-Russian campaign has been bewildering," Russian President Vladimir Putin said on TV this week. "Scotland Yard had declared they needed no less than two months for a full investigation."
Aside from promoting conspiracy theories, Russia's embassy in the UK has also tweeted that perhaps the cat was euthanized to get rid of "inconvenient" evidence.
To further confuse things, Sergei's niece, Viktoria Skripal, told Russian state TV that she'd like to travel to the UK to bring Yulia back to Russia.

"I currently have one objective: to fly there and take away Yulia, at least Yulia," Viktoria Skripal told Russian TV according to Reuters. "It's a lot more complicated with Sergei."
Yulia's doctors have stressed that no one knows when she'll be able to leave the hospital, calling any news reports on the matter "speculation." It's also not clear if Yulia would even want to go to Russia.
While British authorities believe that Russia is behind the poisoning, they admit they haven't found the "precise source" of the Novichok yet.
"We have not identified the precise source, but we have provided the scientific info to Government who have then used a number of other sources to piece together the conclusions you have come to," Gary Aitkenhead, chief executive of the Defense Science and Technology Laboratory in the UK, told Sky News earlier this week.
"It is our job to provide the scientific evidence of what this particular nerve agent is, we identified that it is from this particular family and that it is a military grade, but it is not our job to say where it was manufactured."