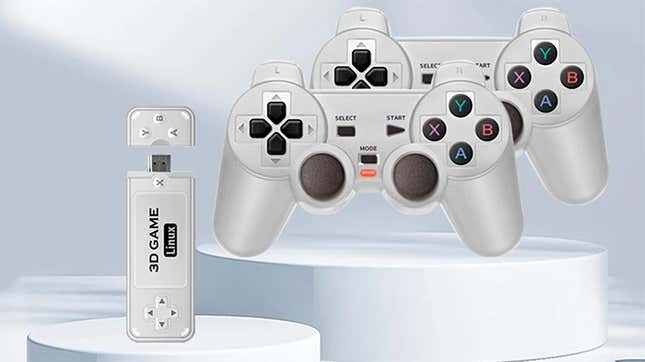 With even smartwatches offering more processing power than the classic video game consoles of yesteryear, there's now no shortage of ways to scratch a retro gaming itch. And while it seems like most retro gaming innovation is currently focused on retro handhelds, Powkiddy, which makes its own fair share of portables, is introducing an HDMI dongle that promises to make it easier to retro game on a big screen.
The Playdate Is Unique, Charming and Full of Potential
To be clear, while connecting a classic console like a Super Nintendo or an N64 to a modern TV can be challenging without the right adapter cables (good luck finding a TV these days with composite video hookups on the back) there are already endless ways to play retro games on a big screen. Even if you don't want to make room near your TV for a throwback system like the NES Classic Edition, consoles like the Switch now offer a sizeable library of retro games. And if you've got a smart TV running Android, or even a streaming dongle like a Chromecast, you can install emulators like RetroArch and attach a flash drive full of ROMs. There is some level of technical know-how needed for that approach, however, which is where the Powkiddy Y6 GameStick could be a tempting alternative.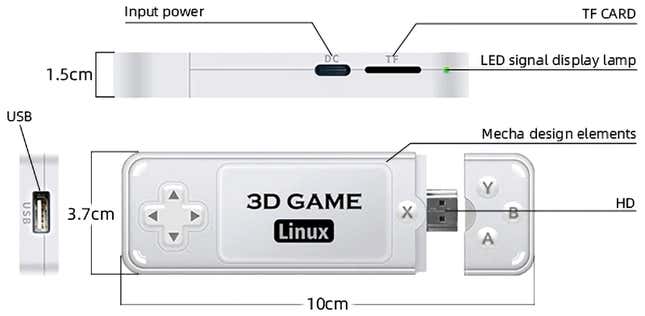 Powered by an Amlogic S905X2 processor with four ARM Cortex-A53 1.8 GHz cores and 1GB of RAM, the Powkiddy Y6 GameStick comes with just 8GB of internal storage, but that can be expanded to up to 256GB through a microSD card slot on the side to facilitate larger game libraries. It's not the most powerful retro gaming platform out there, and while Powkiddy is claiming the dongle can handle games from even the N64, PSP, and Nintendo GameCube, performance will certainly vary from title to title, with some more demanding games requiring performance compromises, including framerate reductions, to play smoothly.
The Y6 GameStick comes pre-installed with the Linux-based EmuELEC 4.3 operating system, and while it might not feel as polished as the interfaces on the Xbox and PlayStation, it still has a graphical front-end that's easy to navigate. As long as you place ROM files into the proper folders, your favorite games should be easy to find. The OS also facilitates easy game saving, and while the dongle promises up to 4K output, it doesn't sound like there's any AI-powered upscaling happening, so classic games might not look as good as they did on the old CRT TV you used as a kid. However, if you're not opposed to some experimentation, EmuELEC will have plenty of options for adjusting how games are displayed and rendered.
The Powkiddy Y6 GameStick is currently listed on AliExpress for just $47, which is cheaper than any of the retro handhelds we've tested to date. But making it even more tempting is that it comes with a pair of wireless 2.4GHz controllers (that connect through an included USB wireless receiver) that appear to be clones of the original Sony PlayStation DualShock controller featuring a pair of analog joysticks. Are they any good? That's hard to say (although we're leaning towards no) but you can always swap that 2.4GHz receiver for a Bluetooth one instead and use your own wireless controllers.