On Wednesday, the public health nonprofit and advocacy group Environmental Working Group released a searchable database detailing chemical and heavy metal contaminants in drinking water for all 50 states. In contrast, to the EPA's extremely clunky site, this is highly simplified. In all, EWG compiled data from more than 50,000 water companies. By entering their zip code, users can find detailed information on all the contaminants reported in their area, along with their legal limits.
EGW's first database was released in 2004, with continual updates every four years or so. States also update their records on the concentrations of various contaminants every five years, so the database is designed to have the latest available public information. Among the 2017 database's more disturbing findings is the revelation that over 4 million Americans live in an area where contaminants exceed a legal limit—and from a health perspective, many of those legal limits are probably conservative.
"One of the challenges for us was to first, get across the message that 'legal' isn't safe," Nneka Leiba, EWG's Healthy Living Science Director, told Gizmodo. In addition to heavy metals like lead and arsenic, chemicals that can be found in drinking water include dichloroacetic acid, bromodichloromethane and trihalomethane, all of which are linked to cancers and hormonal disruptions. The EPA regulates these chemicals, monitoring to make sure they're within the legal limits of the Safe Water Drinking Act, but that can fall short of actually protecting us.
"The legal limits that are set for drinking water often include political and economic compromises," Leiba noted. "They're not purely based on health limits, so that's part of the education process."

Under the SDWA, states conduct a cost-benefit analysis when adjusting the safe thresholds for any contaminant. But, in the past, the EPA has been criticized for effectively choosing "cost over health", arguing that more stringent limits are economically burdensome. As an example, Leiba notes that in California, the "legal limit" for trihalomethane is 80 parts per billion (ppb). In contrast, the California Office of Environmental Health Hazard Assessment set an acceptable health limit, based on scientific research, at a hundred times lower, 0.8 ppb. Triholamethane is a chlorine byproduct with "demonstrated carcinogenic activity in laboratory animals," according to the EPA. 
G/O Media may get a commission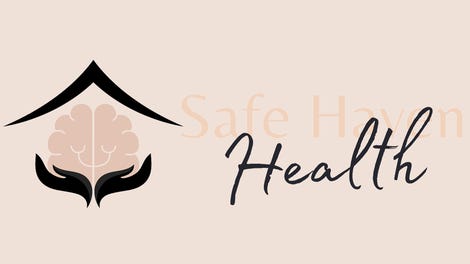 Addiction counseling
Safe Haven Health
"We want to empower the public to protect themselves and to buy filters that would reduce a lot of these contaminants," Leiba said. "We want people to take their health into their own hands and protect their families."

It isn't easy. Data collection and synthesis for the project was an intensive, two-year process.
As Leiba explained, first, EWG reached out to states for the numerical data they've recorded—a list of pollutants, contaminants, and the parts per billion concentration levels at which they've been detected. Utilities companies self-report these numbers to the states, and are invited to "fact check" them before publication on EGW's site.
Next, EWG's science team matched these numbers to pre-determined thresholds, noting the contaminants present, the differences between the legal and scientific limits, and the potential health risks as the limits are exceeded. By clicking, "want to filter these contaminants out?" the EWG site links to dozens of recommendations for water filters, explaining the filtration systems and letting users to select price ranges and what specific contaminant they want to filter out. Ceramic filters are designed to block sediment, ultraviolet filters target bacteria, etc.
Of course, the communities most in need of this information already face any number of barriers to effective health literacy—lack of reliable, broadband access among them. Leiba hopes that for those in rural areas or communities of color, which are more likely to be near landfills and health hazards, grassroots organizations and smartphone access will help bridge the gap.
"The plan is to get this information out there and then to have others, working with us, take the information and then adapt it for the communities where they see the greatest need."

With drastic cuts to the EPA's budget diminishing many federal programs' ability to help frontline communities, Leiba is hopeful the database will provide valuable information to those in need. She also knows the database is not nearly enough.
"This is not the absolute fix," Leiba said. "We will need stronger policies for all Americans to be protected from drinking water contaminants."