Emails obtained by Motherboard show that Pittsburgh Mayor Bill Peduto has an extremely cozy relationship with Uber's CEO Travis Kalanick. The mayor has actively attempted to influence government proceedings on behalf of the ride-sharing giant.
Uber has faced accusations of running roughshod over local regulatory processes before. The emails obtained through a Pennsylvania Right to Know Act request offer a peek at how the company manipulates the system through backroom dealings.
The most eyebrow-raising revelation is that Mayor Peduto was actively in contact with Kalanick when he wrote a letter to the state of Pennsylvania's Public Utility Commission which had fined Uber for operating without permission. The letter begged for leniency in the case because Uber "is investing hundreds of millions of dollars in the Commonwealth of Pennsylvania and is poised to invest millions more." The mayor goes on to relay his fears that Uber will pull out its influx of cash if the state doesn't play nice, "all this could be lost if we send the message that Pennsylvania is not a welcoming place for 21st century businesses and other job-creators looking to make our state a home."
The PUC ultimately decided to uphold the fine—the highest in the agency's history. One hour after the ruling, Peduto sent an email to Kalanick with the subject "Fwd: Uber Fine." It simply said, "Bad news out of Harrisburg…."
G/O Media may get a commission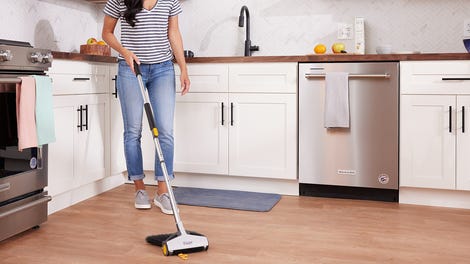 BOGO 50% Off
Flippr - BOGO 50% Off
In what is probably the most embarrassing exchange, the mayor forwarded his ride history to the Uber CEO with the sycophantic message, "218 miles. Any other mayors come close?"
The whole report is well worth a read. It shows the most powerful politician in Pittsburgh receiving talking points from Uber lobbyists and requesting stats to present to the Governor of Pennsylvania, among other things. It also casts new light on the company's decision to choose Pittsburgh as the home of its flagship self-driving car program. It would make sense to launch such a potential liability in a town that is sure to be politically friendly.
As Rick Claypool, research director at Public Citizen puts it, "The emails suggest Peduto is patient zero here, with him kind of carrying water for the company and enlisting other politicians."