Ingrid Pitt survived a Nazi Concentration Camp and evaded the Communist police to become one of Britain's most beloved horror stars, reigning over Hammer films like The Vampire Lovers. She also rocked Doctor Who. She died last night, aged 73.
Pitt was born in 1937, and her mother was of Jewish descent. Her birth came at an inopportune time, foiling her parents' plan to escape from the Nazis, and Pitt was interned in a Concentration Camp at the age of five. Later, she searched through the European Red Cross refugee camps for her father.
Eventually, she wound up living in East Berlin, where she schemed to become an actress. She writes in her autobiography, Life's A Scream, "I always had a big mouth and used to go on about the political schooling interrupting my quest for thespian glory. I used to think like that. Not good in a police state."
Eventually, she was forced to flee East Berlin on the night of her planned stage debut, jumping into the River Spree to get away from the East German authorities. She was rescued from the river by an American soldier who became her husband. Years later, she was making a film in Berlin, within sight of the border, and she was terrified the East Germans were watching her.
Her first big role came in the 1968 World War II action movie Where Eagles Dare, in which she got to shoot some Nazis towards the end of the film. Rusty White's Film World asked her about this:
RW: How did it feel to shoot the Nazi characters at the end of the film?

IP: I…I had to keep swallowing. I was thinking, "I'm shooting the Nazis."

RW: Was it a cathartic experience?

IP: In some ways it was. You survive something and you have to get on with your life.
G/O Media may get a commission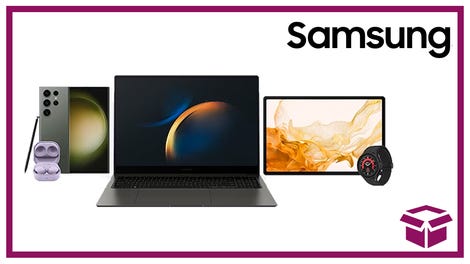 24 hour deals
Discover Samsung - Daily Deal
As a result of that film, she came to the attention of Hammer Films and appeared in a slew of British horror movies, including Vampire Lovers, Countess Dracula, The House That Dripped Blood and The Wicker Man. She told PennyBlood:
In Countess Dracula my day started around 5 am on the days I was doing scenes with the old Countess and went on until 9 pm, sometimes even later. It took around 3 hours to put the make up on and more or less the same to take it off. The rest of the time I had to sit mutely around because if I talked the latex cracked and it was back in the make-up chair again. It was when I took to smoking to still the hunger pangs. It took years to break the habit.

On Wicker Man it was the cold. We were shooting in Winter pretending it was Spring. Even the goose-bumps had goose-bumps. Eddie Woodward fared worst. Most of the final scenes were shot on the cliff top and he only had a night shirt on. He would come to me in between scenes and beg to put his cold feet under my dress.
Pitt appeared on Doctor Who twice — she played Queen Galleia, who gets seduced by the Master, in "The Time Monster," and Dr. Solow in "Warriors of the Deep." After her second appearance, she was commissioned to write a Doctor Who story — "The Macro Men" takes place during World War II, when the U.S. Navy tried to create a destroyer that would be invisible to radar. In Pitt's version of the story, the Navy discovers microscopic creatures that are native to Earth but previously unknown to humans. The script only made it to draft stage before being scrapped, but now it's been made into an audio play by Big Finish Productions.
Pitt also became quite well known as a writer, penning a number of newspaper columns as well as a slew of books. Her novels included Cuckoo Run, Eva's Spell, the children's book Bertie the Bus, Katarina, and The Ingrid Pitt Bedside Companion for Vampire Lovers.
Rusty White asked Pitt why she liked to play villains after having experienced so much evil first-hand, and she said:
It is more fun to portray the heavy. If you're the victim you are quickly forgotten… or you are pathetic. You remember the heavy.
[Washington Post, plus biographical details from Ingrid Pitt, Queen of Horror by Robert Michael Bobb Cotter]