Just before every Olympics, looming doubt starts to surface. Are the cities ready? Has the host country accepted its geopolitical consequences? Will people come?
But this year's games are especially troubled, and with the opening ceremonies less than 100 days away, the call to cancel Rio's Summer Olympics has reached a fever pitch. Should Rio just walk away now? Some are saying yes. Here are some of the best reasons why.
26. Poop suits aren't enough
The special antimicrobial racing suits being designed for rowers to compete in shit-filled water? Probably won't work.
25. Human body parts on the beach
Yep, right next to where athletes will play volleyball.
24. Even Stephen Colbert agrees
23. Zika
Golf is being played at the Games for the first time in 112 years. But the world's top-ranked golfer, Jason Day, will not go to Rio due to Zika. In a statement he mentioned his "concerns about the possible transmission of the Zika virus and the potential risks that it may present to my wife's future pregnancies and to future members of our family," even though the CDC has said Zika is not a long-term problem for couples who are planning on having children in the future.
G/O Media may get a commission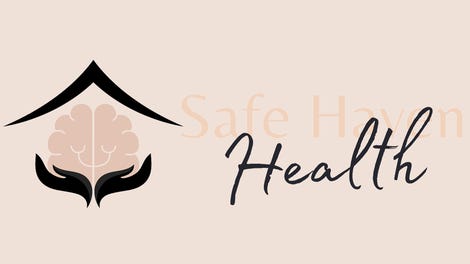 Addiction counseling
Safe Haven Health
22. It will be hard to test for doping

The only lab that's accredited to test athletes' blood and urine in Brazil has been shut down, according to Deadspin. The World Anti-Doping Agency claimed there will be workaround procedures in place, but since the problem with another doping scandal was that samples were tainted, this could open the door for lots more doping.
21. They killed the freaking mascot
They killed the freaking mascot!
20. Financial emergency
Rio has declared a state of "public calamity." The government has been forced to take emergency actions just to host the Olympics.
19. Superbugs

Two separate scientific investigations have found antibiotic-resistant super bacteria in the water where athletes will compete.
18. Rio is basically a police state
Concerns about crime and political unrest have transformed Rio into a high-tech surveillance wonderland of security cameras and smartphone sniffers, as Motherboard reports in this really creepy story.
17. Journalists are backing out
It's not just athletes who are wary about Zika. Now a "handful" of NBC staffers have refused to travel to Rio, including Today anchor Savannah Guthrie, who is pregnant.
16. Athletes are backing out
The first US athlete to withdraw from the games due to Zika is cyclist Tejay van Gardener, who is concerned about transmitting Zika to his pregnant wife. A handful of other athletes have cited Zika as a reason they're not going.
15. Bankruptcy

Tecnosolo, the construction company in charge of the velodrome, has declared bankruptcy and now another firm is scrambling to complete the $43 million structure by August 11.
14. Violence
A gold medalist sailor from Spain and two other members of the team were robbed at gunpoint. Muggings have become a concern with security budgets slashed.
13. Doping

23 athletes in an IOC investigation have tested positive for doping in a massive doping scandal that could ban a total of 31 yet-unnamed athletes "from 12 countries and six sports" from participating.
12. Corruption
Officials are currently investigating what happened to missing federal funds earmarked for several venues, including bodies of water that were supposed to be cleaned for the games (see #6).
11. Zika

Sending 500,000 people to the center of an outbreak of a yet-to-be-understood disease might create a global pandemic.
10. Inequality
Rio's poorest residents have been shouldered with the heaviest burden for the Olympics—and some of them have already lost their homes in the process.
9. Some countries might not be invited
Due to some Russians who were already outed for doping, Russia might be barred completely, and because it didn't comply with an anti-doping agency investigation, Kenya may not be able to compete at all either.

8. Political scandals
Brazil's president has been suspended after being impeached (although some reports say she's being unfairly targeted by political enemies). But that's not all! More than half of the members of Brazil's senate are also being investigated for crimes.
7. Brazil's recession

The Brazilian economy is in free-fall. And the Olympics—or even worse, a financially unsuccessful Olympics—might plunge it even further downward.
6. Poop
The shitty (literally, shitty) water that the country refused to clean up has the potential to make athletes sick. Also, the money allocated to do this was probably stolen.

5. Unfinished infrastructure
The extension for Rio de Janeiro's Metro Linha 4 that connects the major venues hasn't even been finished. That means traffic will be an absolute nightmare.
4. Dangerous infrastructure
The infrastructure for the games that has already been finished is falling apart and killing people.
3. Bad luck
We just found out that South Korea, the country set to host the next Olympics, secretly did a really, really horrible job last time. So that's reassuring.

2. International sporting events suck
No one wants to host them. And the IOC seems like a bunch of jerks.
1. But seriously, Zika
Dude, if the recommendations are that pregnant women or even people who are considering getting pregnant shouldn't attend—will anyone even go?
This story was originally published on May 20, 2016 and has been updated with the most recent reason.