Mental Floss recently wrote a short post about a cool British Pathe video showing off what fashion designers of the year 1939 imagined we'd be wearing in the year 2000. And though the film largely focuses on designs for women, it didn't leave out the men!
Though the film doesn't mention it, the short movie was produced in conjunction with the February 1, 1939 issue of Vanity Fair, where different designers took a stab at what people of the future might be wearing. The entire thing was a bit of a publicity stunt for the opening of the 1939 New York World's Fair, which was just a couple of months away. Vanity Fair showed off what fashionable dudes of the year 2000 would surely be wearing. And unlike the film, Vanity Fair's fashion spread was in full color.
Designed by Gilbert Rohde, who would become best known for his furniture designs at Herman Miller, the men's fashion of tomorrow would do away with silly things like buttons, collars, ties and even pockets.
From Vanity Fair:
The man of the next century will revolt against shaving and wear a beautiful beard, says the designer of boilers, pianos, clocks, and metal furniture. His hat will be an an antennae - snatching radio out of the ether. His socks disposable, his suit minus tie collar and buttons.
G/O Media may get a commission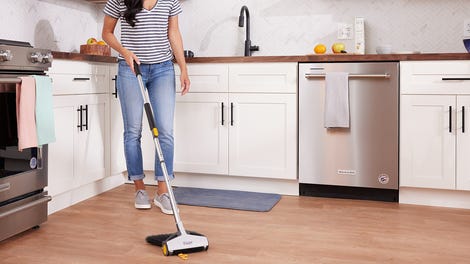 BOGO 50% Off
Flippr - BOGO 50% Off
As you can hear in the video, the man of 2000 would have no pockets, but rather plenty of storage space in his retro-futuristic fannypack. As the narrator explains, the fashion-conscious man of tomorrow will not only have a mobile telephone and a radio, he'll have plenty of compartments to put his coins, keys, and "candy for cuties!"
Thanks to Bob Sassone for the tip on the Mental Floss video!
Image: Exit to Tomorrow: World's Fair Architecture, Design, Fashion 1933-2005