You know what makes every vacation cruise better? Gimmicks! Lots and lots of expensive, high-tech gimmicks. And the newest ship from Royal Caribbean, the Quantum of the Sea, apparently has all of them. All of the gimmicks, right there on a single ship.
Ignoring the fact that Royal Caribbean clearly has no idea what "quantum" means, its newest cruise ship sports a slew of features designed to help its passengers forget that they just spent a few thousand dollars for a glorified boat ride across the Atlantic. And it's not just giant video walls; we're talking RFID luggage and passenger tracking, satellite-based broadband, robotic bartenders, and a host of other cutting-edge amenities.
Passengers will get a taste of the new ocean-going experience when they have to create and print their own boarding passes. Rather than have to endure actually interacting with another human, vacationers aboard the Quantum will generate their boarding documents online, upload their own ID photo, and receive digital boarding confirmation before ever leaving for the docks. Because if you're going to throw down that much cash for your vacation, you'd better make sure you do as much of your own work as possible.
Once passengers arrive at the ship, they will be issued tracking devices in the form of RFID WOWband wristbands. These devices will interact with the ship's onboard directory, allow passengers to purchase goods and services without pulling out their wallets, and even serve as room keys, which means you'll be doubly screwed when you lose it next to the pool. Additionally, guests will have access to a pair of dedicated onboard apps. As an RC press release explains:
Simplicity and efficiency are also at the heart of two new apps that put guests in charge of their cruise choices: Cruise Planner, which allows guests to research and book dining reservations, shore excursions, spa appointments and more before their vacation begins; and Royal iQ, available as a downloadable app and provided at freestanding iQ stations around the ship. Royal iQ allows guests to manage details during the cruise, includes a convenient calendar that provides at-a-glance views of their program, and keep in touch with one another and home via phone and text capabilities.
G/O Media may get a commission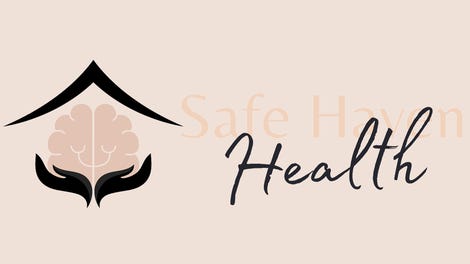 Addiction counseling
Safe Haven Health
What's more, the cruise line's array of satellite uplinks from partner O3b networks will provide passengers broadband-quality Internet access regardless of the ship's location at sea. Not only will vacationers be able to stream video content, access social media, and Skype, the ship will also feature an XB360 gaming center where you can play the same games you do at home but, you know, out in the middle of the ocean.
The pinnacle of the ship's gadgetry is, surprisingly, not the three-story-tall, high-definition screens but rather its armada of drink-pouring robotic bartenders working at the aptly-named Bionic Bar. Visitors will input their drink orders via a tablet and be treated to electro mechanical performance art as the robo-tenders mix, stir, and shake their orders together. They're just like real bartenders, just without the charm, discretion, or interaction. But hey, where else are you going to get a robot to make your drinks?
Oh, that's right, just about anywhere. [Royal Caribbean]