In a surprise move, RT (formerly known as Russia Today) has been banned from posting articles, photos, and videos to Facebook. The ban was instituted yesterday after RT allegedly ran a pirated stream of Obama's last press conference. The ban is scheduled to be lifted at 2:35pm ET on Saturday, the day after Trump's inauguration.
[Update, 2:38pm: Facebook just lifted the ban, which lasted about 20 hours, but the company still hasn't gotten back to us about why RT was specifically banned in the first place. The State Department has also not responded to a request for comment.]
[Update, 2:52pm: Facebook just sent us this statement confirming that the ban had been lifted: "All the features for this page owner have now been restored. We are looking into the reasons behind the temporary block."]
While RT has been banned from posting articles, the news outlet is still able to post text directly to Facebook. The Kremlin-funded media outlet was an early and vocal supporter of president-elect Donald Trump, leading some people to find the timing of the ban suspicious.
"I'm not surprised. If the Department of State could block oxygen to us, they would do it", RT editor-in-chief Margarita Simonyan was quoted saying overnight.
G/O Media may get a commission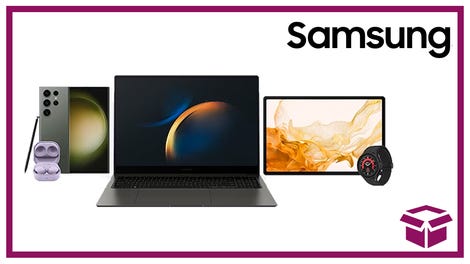 24 hour deals
Discover Samsung - Daily Deal
"We were blocked while livestreaming Obama's final press-conference. Such things happen because (for ex.) some other news media livestreams carry the same shots and feed, and Facebook considers this a copyright violation," RT said in a statement on Facebook.
RT seems to believe that there was direct US government involvement in the ban and plans to fight it. The Russian news outlet claims that they were running an Associated Press stream of the press conference. The organization that supposedly sent the copyright notice, Current Time TV, reportedly told RT that they did no such thing.
Current Time TV sent RT a statement stating that, "the channel has not sent any complaints regarding RT or any other organizations in connection with the live feed."

This is the first time that Facebook has blocked RT's content from appearing on the service, and no other news outlet in recent memory has been punished on the platform in a manner like this.
RT's connection to the Russian government (the network was formerly known as Russia Today and is still financed by the Kremlin) has made it a lightning rod in the debate over disinformation campaigns and Donald Trump's election. The American and British intelligence communities have repeatedly alleged that news outlets like RT helped get Trump elected by spreading biased information.
Skeptics have noted that RT has an incredibly small audience in the United States, and even if it was blatantly cheerleading for Trump (which it was) any impact on the final election results would have been minimal. But that hasn't stopped the intelligence community from more or less declaring war on news outlets like RT as Trump continues to dispute the allegations.
A few hours after the Facebook ban, RT claimed that some users had complained about not being able to see news from the organization on other social media platforms. RT has accounts on Instagram, YouTube, and Twitter. All appear to be currently up and running.
"There are some reports of people having trouble reaching RT on social platforms. We would like to hear, whether any of you experience such (except for lack of news on Facebook)," RT said, without getting specific. The comments on the Facebook post suggest that RT is still available across all other platforms everywhere from Thailand to Australia to California.
Notably, the Director of National Intelligence, James Clapper, has advocated for the creation of a new US propaganda agency modeled after the USIA, America's propaganda arm during the first Cold War. But it seems unlikely that a Trump administration would use such a news outlet to fight against Russia. Quite to the contrary, a new law that was initiated before the election will give the new president unprecedented power over the Broadcasting Board of Governors, America's current USIA-lite version of RT.
We've reached out to the State Department, RT, and Facebook for comment and will update this post when we hear back.