Samsung is really, really, really sorry about all of the explosions. On Monday, the Korean hardware giant issued an apology to its customers in the form of a full-page ad in The Wall Street Journal, The Washington Post, and The New York Times.
The letter comes nearly a month after Samsung's second, and final global recall of the Galaxy Note 7. In September, after reports of explosions first surfaced, Samsung recalled the Note 7 and started to issue replacements. After the replacements also started to explode, Samsung decided to end production of the Note 7 altogether.
The letter reads in part:
To our valued customers,

At Samsung, we innovate to deliver breakthrough technologies that enrich people's lives. An important tenet of our mission is to offer best-in-class safety and quality. Recently, we fell short on this promise.

For this we are truly sorry.
Samsung goes on to explain what it will do as far as an investigation into why the Note 7's exploded in the first place:
A careful Note7 investigation is underway and the findings will be shared when the analysis is complete. The process will be thorough and include some of the best independent technical experts in the world to help inform and validate our work. We will re-examine every aspect of the device, including hardware, software, manufacturing and the overall battery structure. We will move as quickly as possible but will take the time needed to get the right answers.
G/O Media may get a commission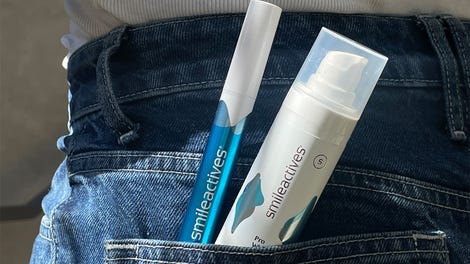 58% off
Whitening Powerhouse Pen & Gel Duo
The letter also notes Samsung's recent voluntary recall of 2.8 million top-loading washing machines. The tops of some Samsung washing machines can unexpectedly detach during use, which can lead to injuries or worse.
This is just the latest effort for Samsung to try to save face after the Note 7 debacle. Since September, Samsung has offered financial incentives for customers who stay with the brand. Already, the company has taken big hits to its bottom line. Last month, Samsung reported its lowest quarterly profits on phones in six years, and said that the Galaxy Note 7 recall could cost at least $3 billion.
Last week, Samsung announced that it will be preventing Galaxy Note 7's from connecting to cell towers in New Zealand. In the U.S., the company has also announced that it has pushed out an update that will cap charging of Note 7 devices to 60 percent.
Samsung is one of the biggest and most popular manufacturers in the world. As the company is undoubtedly aware, it's got a long climb towards earning back customer trust. It's one thing for the company to claim that it's going to be transparent about the investigation into the colossal Note 7 catastrophe—we'll wait patiently for the company to make good on that.