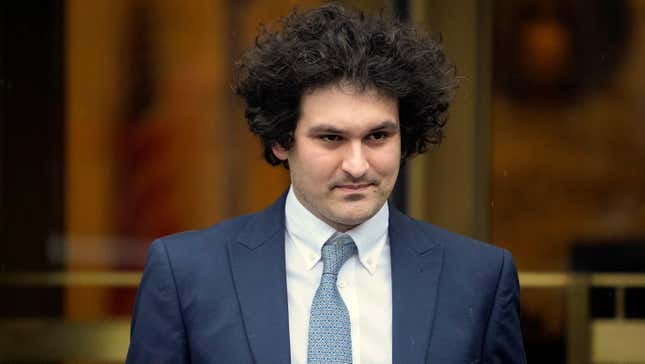 Lawyers representing FTX founder Sam Bankman-Fried announced on Wednesday that his October trial might need to be delayed. The lawyers said they were still waiting for important documents to be handed over and claimed the hold-up could hinder their ability to review the evidence and create a proper defense.
Sam Bankman-Fried Using a VPN, McDonald's AI Drive Thru Fails, Buzzfeed AI Quizzes Suck | Editor Picks
Bankman-Fried's lawyers, Mark S. Cohen and Christian R. Everdell, sent a letter to U.S. District Judge Lewis Kaplan arguing in favor of a delay. They told the judge that federal prosecutors had not provided evidence obtained from their client's closest colleagues, Caroline Ellison, and Gary Wang's electronic devices.
In the letter (embedded below), the lawyers state that a "substantial portion" of the evidence has not been turned over including "the search warrant returns from thirty (30) different Google accounts and the contents of at least four different electronic devices, including an iPhone belonging to Caroline Ellison, a laptop computer belonging to Zixiao "Gary" Wang, and laptop computers belonging to two other former FTX/Alameda employees." Ellison and Wang have pleaded guilty to defrauding investors in the crypto asset trading platform, FTX.
Cohen and Everdell informed the judge that a delay may be necessary for the trial that is scheduled on October 2, 2023, saying that it all depends on the surplus of documents and the timing for when they receive the evidence. The lawyers clarified that they are not officially requesting that the trial be delayed, but instead "wanted to note this issue for the Court now in case we need to revisit this issue after receiving the additional discovery."
Bankman-Fried initially faced charges of multiple counts of conspiracy, wire fraud, and conspiring to violate US campaign finance laws by making illegal political donations. Cohen and Everdell noted that additional charges were recently brought against their client including several counts of fraud in connection with the purchase and sale of derivatives, securities fraud, conspiracy to commit bank fraud, and conspiracy to operate an unlicensed money transmitting business, bringing the total number of charges against him to twelve.
In January, Bankman-Fried pleaded not guilty in Manhattan federal court to criminal charges claiming that he had deceived investors in his FTX cryptocurrency exchange, resulting in upwards of billions of dollars in losses. He allegedly stole deposits from FTX customers and allegedly used them in part to buy real estate in the Bahamas, donate millions of dollars to political causes, and for depositing money to his Alameda Research hedge fund.
In addition to the charges from February, Bankman-Fried faces eight criminal counts including wire fraud and money laundering conspiracy. The defense is scheduled to appear at a conference on Friday where they will address the possible delay in the October 2 trial, and discuss Bankman-Fried's bail conditions and his access to the FTX transactional database.