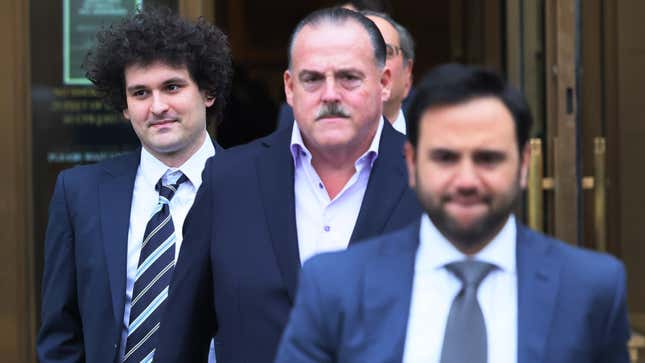 Federal prosecutors are squinting pretty hard, trying to keep an eye on what the failed FTX founder Sam Bankman-Fried has been doing while he's been ordered by the court to live under his parents' roof. The young crypto founder has reportedly been accessing the internet using a VPN, and the U.S. Attorneys Office is concerned that could mean he's accessed crypto services or is communicating with folks involved in the case.
In a letter sent to New York federal Judge Lewis Kaplan on Monday, prosecutors said Bankman-Fried used a VPN on Jan. 29 and Feb. 12. This had them concerned that SBF was trying to keep his activities hidden from government surveillance.
Of course, VPN use is not in and of itself any sign of trying to get around those who might track online activity, although VPNs are widely used against surveillance, and to access content that's restricted in a home country. Prosecutors are concerned it could mean SBF could be trying to trade crypto, which would violate the conditions of his bail.
"It is well known that some individuals use VPNs to disguise the fact that they are accessing international cryptocurrency exchanges that use IPs to block U.S. users," prosecutors wrote in their letter.
In response, SBF's attorneys led by Christian Everdell of the New York firm Cohen & Gresser wrote that on those dates, Bankman-Fried was watching football games. Everdell wrote that the FTX founder was using a VPN to access his subscription to NFL Game Pass which was still localized to The Bahamas, and that he wanted to watch the Super Bowl this past Sunday (though obviously not to see a repeat of his infamous "Don't be like Larry" commercial.)
G/O Media may get a commission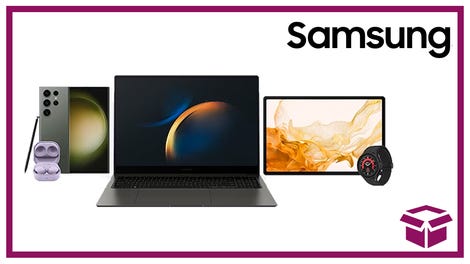 24 hour deals
Discover Samsung - Daily Deal
Both sides have until Feb. 17 to resolve the issue, which could potentially put new restrictions on how he's allowed to access the internet. Kaplan had previously shared his annoyance with how easily the FTX founder has been able to communicate, especially after prosecutors alleged SBF was using encrypted messaging services like Signal to communicate with former employees, including Ryne Miller, the general counsel for FTX US. The U.S. Attorneys argued this could be an attempt at witness tampering, something the failed crypto founder's lawyers denied.
SBF has not been shy about taking to the internet to make his case to the world, even though he's lacking many, or any, of his former allies in the crypto sphere and beyond. He's argued his case through his Twitter and Substack, attempting to rewrite the narrative on FTX's collapse and fight allegations he was involved in a scheme to use customer funds to underwrite his crypto hedge fund Alameda Research.
Two U.S. agencies with pending civil court cases against Bankman-Fried have agreed to hold off until the full criminal case concludes. A judge granted that deferment on Monday, according to Reuters. The Securities and Exchange Commission along with the Commodities Futures Trading Commission both sued SBF late last year for using customer funds to prop up Alameda. Last week, U.S. Attorney Damian Williams, the lead prosecutor against Bankman-Fried, said he had requested both agencies put a hold on their cases. He argued that the outcome would have "significant impact" on how their individual cases go forward. The case would also give the FTX camp more ammo in the criminal proceedings.