It might seem strange that the most recent Samsung flagship phablet you could actually buy is the Galaxy Note 5, which debuted way back in August 2015. But the Note 6 never existed (Samsung skipped that number when jumping to the Note 7), and despite multiple unsuccessful attempts to fix its exploding batteries, the Note 7 was killed and pulled from stores last year, which left a gaping 5.7-inch hole atop Samsung's phone lineup. If I were a Note fanboy, I'd be pissed about the sad series of events that has resulted in a year wasted.
So now, Samsung is looking to make up for past mistakes with the new Galaxy Note 8, which borrows much of its styling and design cues from Galaxy S8, enhances the traditional productivity features found on Note phones, and follows other great phones by finally introducing Samsung's first ever dual-camera module.
And yes, the Note 8's rear fingerprint sensor is located to the right of the camera, and no, it's not actually that big of a deal.

At 6.3-inches across, the Note 8's 18.5:9 display is now bigger than ever. In fact, it's got more screen real estate than pretty much anything else on the market, while retaining the almost non-existent bezels we got on the S8's Infinity display.
G/O Media may get a commission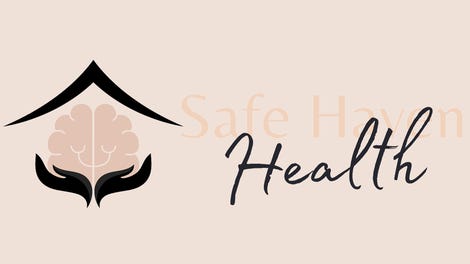 Addiction counseling
Safe Haven Health
The Note 8's general is also boxier than its smaller, casual siblings, without compromising on standard Samsung flagship features such as IP-68 water resistance, 1440p AMOLED screen, microSD card expansion and the company's fancy virtual home button. You also get Samsung's entire suite of biometric security options, ranging from face to fingerprint to iris recognition.
But around back is where Samsung is pulling out the big guns, and this time, they are double barreled. While the dual-camera module looks a little clunky thanks to the black shroud covering the whole affair, the specs can't be denied. The Note 8 comes with a standard 12-megapixel f/1.7 camera and a secondary 12-MP f/2.4 camera with a longer focal length, which is a 2x zoom of the main camera. This puts the Note 8 on the same playing field zoom-wise as the iPhone 7 Plus and Huawei P10, but it's the presence of optical image stabilization (OIS) on both standard and zoom lenses that could give Samsung the edge. OIS on the rear camera means you don't have to worry as much about camera shake, which is something that becomes more pronounced the more you zoom, and frankly, it's an innovation I'm surprised other companies hadn't implemented already.
The other potential big camera improvement comes in the form of Samsung's new Live Focus mode, which uses a bit of camera trickery to capture images using both lenses at the same time. This should allow you to tweak how much blur or sharpness shows up in your photos, and it can be adjusted both in real-time or way later in post-production. Samsung says Live Focus mode will even let you combine both the standard field of view and zoom lens perspective into a single shot. This opens up the possibility to create a photo that has the great breadth of scenery from a wide angle lens and the good looks on a single subject you'd get with a portrait lens. The only real cost is slightly larger file sizes, which generally weigh in between 15MB and 20MB.
As for the S Pen, the stylus included with all Note devices, Samsung is looking to give users more of what they already like. The Screen Off Memo, which turns the Note into a chalkboard and lets you write down notes without opening the phone, will you an extra 100 pages of space to write on on the Note 8. There are also new functions such as Live Messages, which turns your scribbles into .gifs that you can send anywhere on the net. Even Samsung's built-in translation feature appears to have gotten an upgrade so now you can decipher entire sentences instead of just one word at a time.
Inside, the Note 8's Qualcomm Snapdragon processor is already as fast as it gets this side of the Android/iOS divide, so Samsung dropped in an extra 2GB of memory, which brings the total to a whopping 6GB. And to take advantage of all that RAM, Samsung has added a new App Pair feature. This lets users pick and choose two apps and assign them to a single icon, so that a single tap will automatically open both apps simultaneously in dual-window mode. Imagine all the beet-faced CEOs rushing from meeting to meeting lighten up just a bit when they realize they can dig out addresses from a calendar while looking for directions in Google Maps without switching back and forth between apps.
My one big concern is that the Note 8's battery stands at just 3,300 mAh, which is 200 mAh smaller than the power pack in the Galaxy S8+. And while Samsung might try to spin some nonsense about the Note 8 still having all day battery life (we'll know for sure when we review it), if Samsung is truly looking to cater to bleeding edge enthusiasts, it should've have found a way to at least keep battery capacities the same. In fairness, following last year's battery fire crisis, Samsung might be playing it safe with a smaller battery.

The Note 8 will be available initially in two colors (black and orchid gray), with pre-orders going live on August 24 and shipments going out on September 15. Pricing starts at a whopping $929.99 unlocked (carrier pricing may vary), though pre-orders will be graced with your choice of a Samsung Gear 360 camera, or a 128GB microSD card and a fast wireless charger bundle.