The NX10, Samsung's first mirrorless camera, was smaller than a DSLR, but it still looked like a DSLR. The NX100 does not—it's all flat surfaces and gentle curves and even sticks a manual control on the lens itself.
In terms of guts, the NX100 doesn't depart too much from the more conventional looking NX10: it has the same 14.6MP APS-C sensor (one that's bigger than those used by many of the competing Micro Four Thirds mirrorless cameras), the same 3" AMOLED screen, and it can shoot the same 720p HD video. But it hasn't gone completely unchanged, offering a speedier autofocus and bumping the maximum ISO up to 6400, from the NX10's 3200.
Where the NX100 does depart, though, is its design. Gone is the boxy, DSLResque body of the NX10; instead, the NX100 looks like a point-and-shoot that was airbrushed for a swimsuit issue. And I mean that in the best way possible. It's impressively small and undeniably sleek, and it's a nice reminder that when it comes to design, mirrorless interchangeable lens cameras have the leeway to get a little unconventional.
The new look is complimented by a unique new feature called the i-Function Lens, which is basically a set of lenses that put a button right where your thumb naturally rests while holding the camera for switching quickly through manual settings. And as for lenses, there will be a-plenty:
At launch, the lens line-up includes a compact zoom 20-50mm lens to provide both high image quality and portability. A small and light 20mm wide angle Pancake lens will be introduced shortly after. Two additional specialized lenses will be available in the first half of 2011 – a 60mm Macro lens and 18-200mm Super Zoom lens. To expand the lens line-up even further, three more lenses will be introduced by the second half of 2011, including 16mm, 85mm, and 16-80mm lenses. The NX system will be further enhanced with more accessories, including an Electronic Viewfinder, Flash and GPS tracker to capture your exact geographical location.
G/O Media may get a commission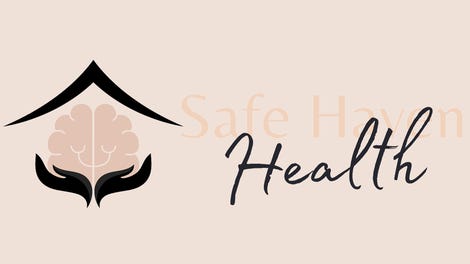 Addiction counseling
Safe Haven Health
The NX100 will be available later this month, tentatively for $599 and definitely in black and brown. [Samsung]
SAMSUNG SETS SIGHTS ON INDUSTRY LEADERSHIP WITH PIONEERING NX100

New Mirrorless Camera Incorporates Unique New i-Function Lens to Give Beginner and Expert Photographers Seamless Control and Creativity

Ridgefield Park, NJ (September 14, 2010) – Samsung Electronics Co., Ltd, a global leader in digital media and digital convergence technologies, today announced the launch of the unique Samsung NX100 – an innovative mirrorless camera equipped with the world's first i-Function lens, putting the perfect picture at the fingertips of all photographers through a completely new way of controlling your camera.
The NX100 is expected to dominate the new mirrorless camera category. The innovative NX100 has benefited from Samsung's expertise across multiple areas of technology as all of the camera's key components are produced internally. Samsung's expertise has been combined with a detailed and extensive program of consumer research, which provided valuable insights that the company's designers and engineers have incorporated into the creation of the NX100. Additionally, the unparalleled camera is complemented by an extensive line up of lenses and accessories, which give photographers the full package to explore their creativity.

The launch of the NX100 follows the success of the NX10, Samsung's first mirrorless camera and the first in the world to feature an APS-C size sensor, which has changed the way photographers across the globe take pictures, and raised the bar for the industry as a whole. The NX100 shares the industry leading technology of NX10, such as an APS-C size sensor for quality images and a 3-inch AMOLED screen for easy and clear viewing. However, with the NX100, Samsung takes the mirrorless camera to the next level, by incorporating the innovations of the NX10 and improving other areas of the camera's performance and design. While the body of the camera is slim, sleek, and stylish, the NX100 also features the intuitive i-Function lens which allows users to control their camera through the lens for the first time. The NX100 also boasts one of the fastest AF on the market today, which ensures that users never miss a moment, and an ISO that is raised to a maximum of 6400 for action shots.

The design of the NX100 is inspired by the simple shape of dew forming on a leaf, which can be seen on the camera's shutter button and curved body, which comes in two different colors; black and brown. The lightweight, compact and modern design makes the camera portable, allowing users with a creative flair to carry the NX100 with them anywhere and for any occasion. The NX100 is more than just a camera; it is both a creative tool and an artistic object that makes a bold style statement everywhere it goes.

"Our aim is to dominate the mirrorless camera market in the same way that we do in the DualView category, and the new NX100 is the embodiment of that goal," said Mr. SangJin Park, President of Samsung Digital Imaging Division, Samsung Electronics. "We are the first to create a mirrorless camera with high quality imaging technology which has been designed based on intuitive consumer insights from our in-depth consumer research. This is why we believe that the NX100, alongside the NX10, will cement our leadership in this growing field. Our unique and pioneering i-Function Lens stands out from the competition as an example of our unparalleled innovation, which will appeal to every photographer."

While conventional lenses were passive in controlling camera settings, the unique i-Function Lens is a proactive lens that communicates with the camera body. It delivers total image control with fast manual settings to ensure quick and easy image capturing, and also provides customized settings which are ideal for the lens being used. The lens incorporates a conveniently-located i-Function button which allows users to scroll through manual settings, and a focus ring which is used to easily change parameters for each setting. This unprecedented control system is clever, intuitive and fast, putting the perfect picture at everyone's fingertips.

Since a typical camera-user wraps their hand around the lens when holding the camera, the new system means that photographers can naturally use their left hand to change settings through the intuitive i-Function lens without the need to take the cameras off the target. Users can toggle between shutter speed, aperture, EV, WB, and ISO quickly and easily by simply using the i-Function button and ring on the lens, meaning easier and quicker configuration while shooting.

The NX100 also has a lens priority mode which makes switching between lenses easier than ever. Each lens is clearly marked with icons that illustrate their main usages, so beginners can quickly understand which lens they need to select for any given scene. The lens priority mode provides scene options specifically designed for the lens being used – for example when a landscape lens is attached, the camera will immediately display the landscape mode. Additionally, when users change to a specialized lens, the camera will recognize the lens type and automatically configure the settings that would best match with the attached lens. This latter feature will work with future, specialized Samsung lenses.

The NX100's innovations aren't confined to the lens – the camera also provides a very creative feature called 'Smart Filter'. In playback mode, users can apply seven different effects to the picture, such as the vignette, soft focus, fish-eye, or miniature effects. The 'Smart Filter' provides not just high quality images, but also features that are fun to use.

The fun doesn't stop with the still image options - the NX100 supports HD movie recording at 720P, so that memories can stay alive in their finest details. The NX100 also contains a 'Sound Picture' mode, which can record audio when a photo is taken enriching the experience. To ensure the perfect quality of every image, even when lenses are being regularly changed, the NX100 also features a supersonic dust reduction feature to remove foreign particles from the lens before shooting.

The NX100 will be equipped with a range of innovative lenses and accessories to further enhance the user's experience. At launch, the lens line-up includes a compact zoom 20-50mm lens to provide both high image quality and portability. A small and light 20mm wide angle Pancake lens will be introduced shortly after. Two additional specialized lenses will be available in the first half of 2011 – a 60mm Macro lens and 18-200mm Super Zoom lens. To expand the lens line-up even further, three more lenses will be introduced by the second half of 2011, including 16mm, 85mm, and 16-80mm lenses. The NX system will be further enhanced with more accessories, including an Electronic Viewfinder, Flash and GPS tracker to capture your exact geographical location.

NX100
Image sensor 14.6 Mega-pixels APS-C size CMOS sensor
Useable lens Samsung Lenses
Display 3.0" VGA AMOLED Display
ISO Equivalent Auto, 100 - 3200, Extension settable : ISO 6400
Shooting modes SmartAuto, Lens Priority, Program, Shutter Priority, Aperture Priority, Manual, Scene, Movie
Scene mode Beauty shot, Children, Close Up, Text, Sunset, Dawn, Backlight, Fireworks, Beach & Snow, Night, Portrait, Landscape, Sports, Sound Picture
Movie recording 720P HD Movie Recording (H.264)
Storage media SD, SDHC (Up to 32GB)
EVF Optional
GPS Geo-tagging w/ Optional GPS Module (GPS10)
Battery life Still : 420shot , 210min (CIPA Standard) Movie : 130min
Dimensions 120.5 x 71 x 34.5mm (excluding the projection part)
Weight 282g (without battery and Memory card)