Adrian Drake spent 475 hours over the course of 21 months to build this painstakingly accurate model of Firefly's Serenity entirely out of Lego bricks. The result is this 135-pound, seven-foot long, 70,000-brick beauty that looks especially shiny paired with its minifig crew.
Drake debuted his minifig-scale Serenity today at Brickfair in Chantilly, Virginia. He used the Quantum Mechanix blueprints for the ship as his starting point, converting the design to Lego to make it as accurate as possible. The ship doesn't just look great on the outside; it also contains all of the compartments from the set except the engine room, which proved impossible to build while maintaining structural integrity of the ship. The cargo bay and drive light up, both engines rotate, the wings swing out, and Inara's shuttle detaches. It's an incredible feat of Lego engineering.
Update: Adrian Drake has posted his official photos! They truly are amazing, showing off all the detail work that went into building Serenity, as well as the set pieces inside. Wash even has a toy dinosaur! These photos give you the smallest taste, but you must, must, must check out the full 75-photo set on Flickr. The new top photo is also by Drake.
Serenity [Adrian Drake]
G/O Media may get a commission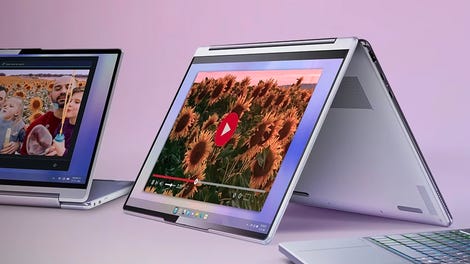 up to 70% off
Lenovo Spring Clearance
The photos below are by Jeff Stevens from Brickfair. Big thanks to him for letting us post his photos of the ship.
This is Serenity [Jeff Stevens]