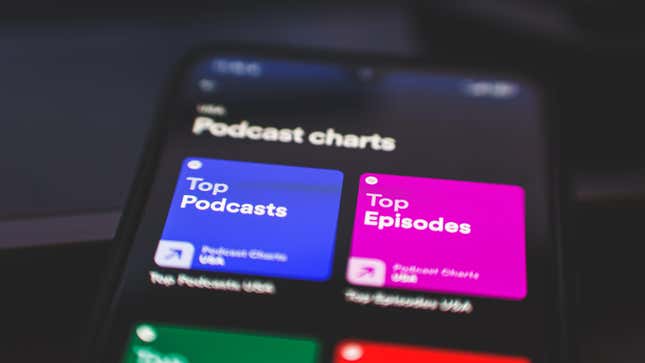 Spotify is reportedly continuing its quest to bolster its platform with artificial intelligence. The company is looking to develop podcast ads that will be read using an AI version of a human's voice.

Making the Facebook Papers Public
Insider reported on the new feature, citing quotes from Bill Simmons, who is the founder and CEO of The Ringer, a sports and pop culture podcast network that Spotify purchased in 2020 for upwards of $196 million. Simmons teased the development during a recent episode of his titular show "The Bill Simmons Podcast" in a conversation with The Atlantic editor Derek Thompson. Simmons described a workflow that would involve getting permission from a human to use their likeness, and then using a model of that humans's voice to develop ad reads to inject into a podcast episode.

"I don't think Spotify is going to get mad at me for this, but we're developing that stuff," said Simmons during the podcast. "There is going to be a way to use my voice for the ads. You have to obviously give the approval for the voice, but it opens up, from an advertising standpoint, all these different great possibilities."
A Spotify spokesperson told Gizmodo via email that the company has nothing concrete to announce at this time.
Spotify is already knee deep in AI integration on its platform, so this alleged new ad feature is not out of left field. In February, Spotify released DJ, an AI-based music curation assistant voice that is supposed to feed you songs you like and songs it thinks you'll like, all wrapped up in a realistic voice modeled after one of the company's own staff members. It's not clear if Spotify will be relying on that same tech, but it does show the company's continued interest in using artificial intelligence in a variety of ways.
Want to know more about AI, chatbots, and the future of machine learning? Check out our full coverage of artificial intelligence, or browse our guides to The Best Free AI Art Generators, The Best ChatGPT Alternatives, and Everything We Know About OpenAI's ChatGPT.