Part of what I love about Square-Enix's Play Arts Kai Variant line is how absolutely batshit insane they can get - but their new Iron Man, the first in their Marvel series, isn't really that crazy. He just looks downright awesome.
The figure doesn't really do that much to Iron Man's look - he keeps the traditional red and gold, but dons plenty of black as well in pieces that almost look like additional armour welded on to an otherwise normalish Iron Man suit. Redesigns like this tend to armour up previously sleek designs, but Iron Man still retains that sleekness while still looking a bit different. I particularly like the way the mask is shaped, too, to break up the head shape a little.
He doesn't come with many extras, but what he does come with is to be expected - alternate open hands for flying and shooting poses, additional exhaust 'effects' pieces to attach on his hands, feet and back to simulate flight. But one cool little extra effect piece are two sets of mid-firing rocket barrages... that come out of Iron Man's legs:
G/O Media may get a commission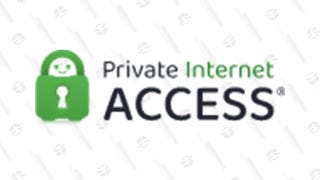 $3 per month
Private Internet Access | 2 Years + 2 Months Subscription
Housing a battery of explosive rockets directly in your leg armour seems like a bad idea Tony!
In a way, it's kind of a shame that Square-Enix didn't push it a little further. A sort of Japanese mecha take on Iron Man would've been neat, but this design is still really good looking. It's recognisably Iron Man, and it looks great.
Variant Iron Man will retail for 9,080 Yen (around $77) and will be out in June in Japan.
[Toyark]
---
You're reading Toybox, io9's blog for all things pop culture. From merchandise to awesome fan creations, TV recaps and critical commentary on the hot topics of the day, you can find it all here!