You might love your iPhone because it's easier than ever to take snapshots of your misbehaving dog. Academy Award-winning director Steven Soderbergh loves his Apple product so much he made a feature film with it. It's a horror flick, and Soderbergh reportedly enjoyed the experience so much he wants to shoot all his movies using iPhones from now on.
"I think this is the future," Soderbergh told Indiewire at the Sundance Film Festival this week. "Anybody going to see this movie who has no idea of the backstory to the production will have no idea this was shot on the phone. That's not part of the conceit." The 55-year-old director added, "People forget, this is a 4k capture. I've seen it 40 feet tall. It looks like velvet. This is a game changer to me."
If the newly released trailer is any evidence, Unsane does look deceivingly good for a smartphone movie. The film stars Claire Foy, best known for playing Queen Elizabeth II in the Netflix series The Crown. Except in this new Soderbergh experiment, Foy isn't traipsing around with royalty and ruling Britain as it rapidly loses its grasp on a global empire. She's losing her mind after an iMessaging stalker leads her to a mental institution, where she's involuntarily committed and, according to the newly released trailer, subject to some traumatic treatment.
Weird choice for Soderbergh, some might say. After all, many directors might choose different subject matter for their first movie shot on a smartphone. The 2015 breakout success Tangerine was also famously filmed on a smartphone, and the choice to film the feature film with three iPhone 5s devices seemed like a budgetary decision as much as an artistic choice. Soderbergh, the director behind the very huge budget Oceans 11 franchise, doesn't exactly need to pinch pennies on his movies.
But hey, when you're as successful as Steven Soderbergh, you can do what you want. Soderbergh is self-distributing Unsure through his company Fingerprint Releasing and Bleecker Street. His last film, Logan Lucky, got the same treatment and went on to earn nearly $50 million at the box office globally. Whether or not an iPhone movie can do the same remains to be seen. It sort of sounds like Steven Soderbergh doesn't care what anybody else thinks. He loves his iPhone!
G/O Media may get a commission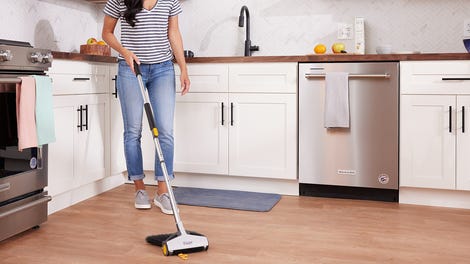 BOGO 50% Off
Flippr - BOGO 50% Off