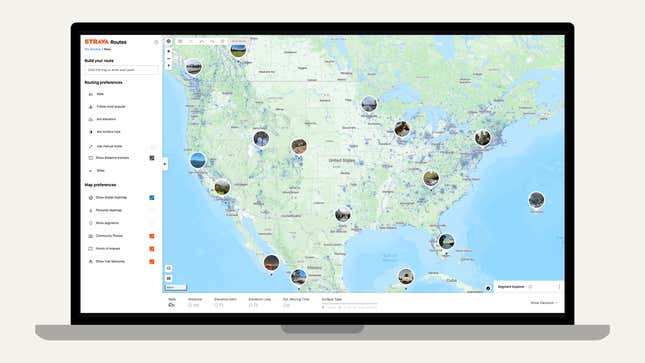 Strava, a popular fitness tracking app with a tinge of social network built into it, announced Thursday it would make its vast library of user-uploaded photos available to paid subscribers in its Route Builder. All those photos you've uploaded for public viewing will help hikers and bikers who subscribe to Strava preview their upcoming journeys outdoors.

Hey Google, Where Did My Watch's Battery Life Go?
Strava gave me access to the ability to preview it beforehand. The feature is only accessible through the web-based Route Builder and only to those who pay for a subscription. Look for the bubbles: As you pan and zoom around the map near your prospective route, you'll see preview bubbles over points of interest with snapshots from the community. You can then enlarge the photo if you want a closer look.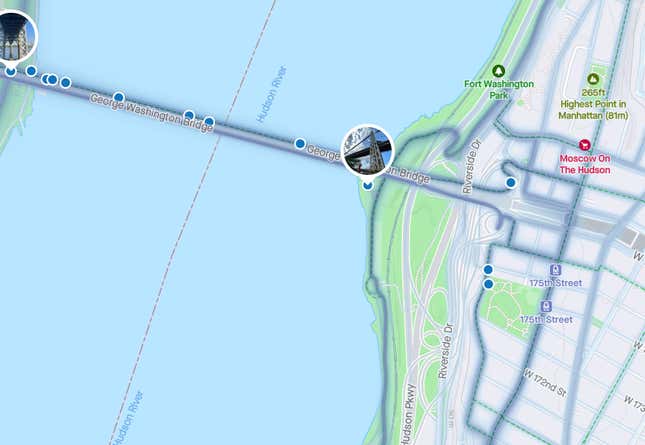 Strava says its AI scans for new community photos every 48 hours to ensure that the images shown are fresh and new. There isn't a way for users to tell when a photo was taken, but they seemed frequently updated when I used the feature. Since the feature is available globally, I panned west to Maui and found a picture of a burnt-down building. It seems pretty recent to me.

Only folks who have opted into a public profile will see their photos in the Route Builder. There's also no identifying information about who took the picture and no username or EXIF data to worry about. All you see is what someone saw the last time they were out on a run. If the photo happens to be lewd or bad quality, there is a reporting feature to flag the image. But otherwise, the ability to see community photos within the Route Builder is meant to be an additional resource as you map out your plans.
Strava's new feature reminds me of a similar ability in AllTrails. The hiking app lets people on the trail upload photos after finishing a hike, though those pics are often named and labeled.
Unfortunately, I have the same problem with Strava as with AllTrails in my small town: there aren't enough people contributing photos of places nearby. I live in the suburbs, where most people exercise for maintenance rather than experience, which might be why there aren't as many community photos.
It's nice to see Strava lean into the fact that it's become a place for outdoorsy people to share how much they like doing so. I didn't initially consider the app a social network, but it's morphed into that for me within the past few years. Once I discovered I could post photos and videos from my excursions up and down the hills, I noticed more friends on the app catching on, sharing snaps from their respective activities. A family friend who mountain bikes in Nevada a few times a week posts beautiful pictures of the scenery from his rides. Another friend in New York City shares the sunset from her runs. It's helped make Strava a destination for disassociating since there's not much doom depicted there. It's just a feed of friends trying to fit exercise into their busy lives.