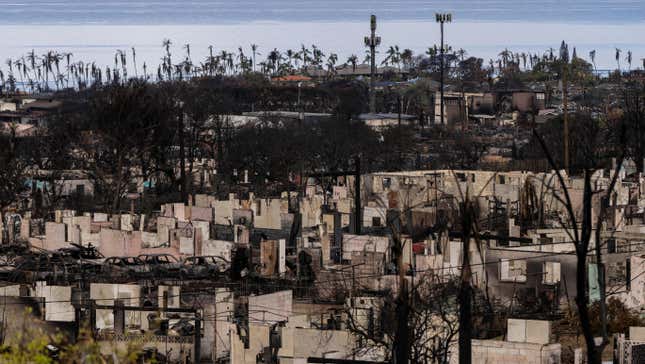 850 people are currently still missing in Maui, more than two weeks after the fires first sparked, Maui County's Mayor Richard Bissen said.
Meet Microsoft's New Surface Laptops
The flames consumed homes, historical sites, and businesses throughout Western Maui. The Maui wildfires are almost entirely contained, according to an update from the county's official website. Though there is no longer much risk of hotspots and of flames spreading, emergency responders are continuing to identify remains. The total death toll has risen to 114 people, according to the county.
"Far more devastating than any material loss is the loss of precious lives—of mothers, fathers, grandparents, sons, and daughters—lives that can never be replaced," Governor Josh Green said during a public address last Friday. "We are engaged in the difficult work of searching for survivors, reuniting separated families, and identifying the remains of those we have lost."
According to Green, the local government has secured about 2,000 housing units to support households that have been displaced. Thousands of buildings have been destroyed by the fires and the estimated cost of the destruction is currently estimated to be about $6 billion.
Apart from the displacement and limited housing, the fires have also messed with the local water supply. There's a water advisory in effect for Upper Kula and Lahaina. Residents shouldn't consume any of the potable water, even if they try to boil it.
"Until further notice, residents in these areas should only use bottled water or potable water from these tankers for things like drinking, brushing teeth, ice-making, and food preparation," a recent update from the county website said.
Want more climate and environment stories? Check out Earther's guides to decarbonizing your home, divesting from fossil fuels, packing a disaster go bag, and overcoming climate dread. And don't miss our coverage of the latest IPCC climate report, the future of carbon dioxide removal, and the un-greenwashed facts on bioplastics and plastic recycling.