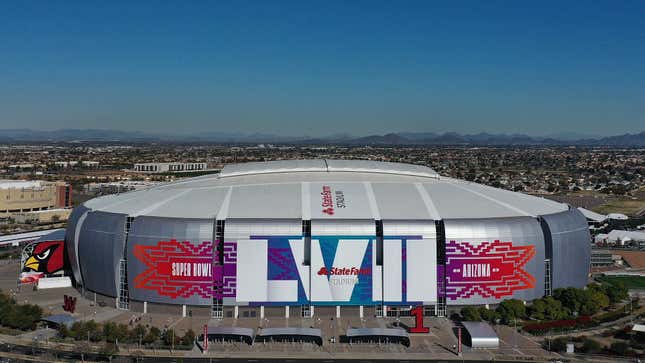 When the Kansas City Chiefs and the Philadelphia Eagles face off at Super Bowl LVII in Phoenix, there will be a contest happening behind the scenes: Tech companies have a long history of using major sporting events as a grand stage to show off their latest gadgets and gizmos. Sunday's game is no exception.
Over 100 million viewers are expected to tune into the big game this year. Advanced cameras will capture the action in 4K and 8K while buzzing drones overhead will snap sideline shots and monitor the crowd for signs of trouble. On the field, players will put trendy, controversial brain safety devices to the test with the highest of stakes. Off the field, Roblox users will take part in the first ever Super Bowl show in "the metaverse." For the first time ever, rowdy tailgaters may even get the chance to have a driverless vehicle carpool thei drunken asses around town.
Here's some of the ways's tech may shape this year's Super Bowl.