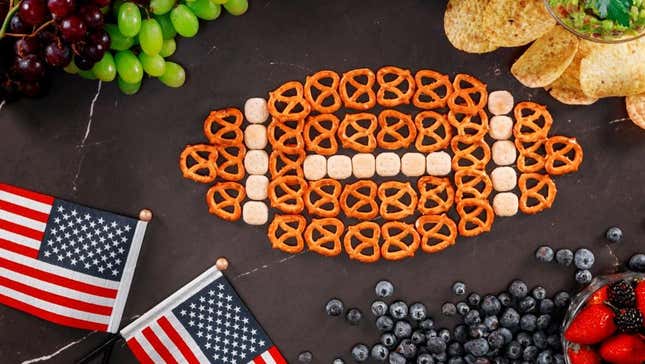 This weekend, the Kansas City Chiefs face off against the Philadelphia Eagles in the Super Bowl, the world's most hotly anticipated Sunday of the year. But on the internet, an even fiercer event is set to take place: the battle of food brands on Twitter, hungry for attention. They're duking it out to win our hearts and stomachs.

The event, lovingly dubbed the #brandbowl by the marketing industry, has become an annual tradition in and of itself. Marketers know that plenty of people won't actually see their iconic Super Bowl TV commercials, so the social media managers of the world are stretching their typing fingers and scheduling their tweets to blast out in the lead up to the big game. People spend a lot of money at the grocery store on Super Bowl weekend, and the brands are going to do everything they can to score a piece of the financial pie.
So once you've figured out how to watch the Super Bowl, bought one of the best TVs to watch the Super Bowl, stocked up on Super Bowl gadgets to help you avoid spending a minute away from the broadcast, get online to see what the brands are tweeting. If history is any indication, the results will be cringy, weird, and in rare cases delightful. Read on to see the wildest tweets of Super Bowl past.