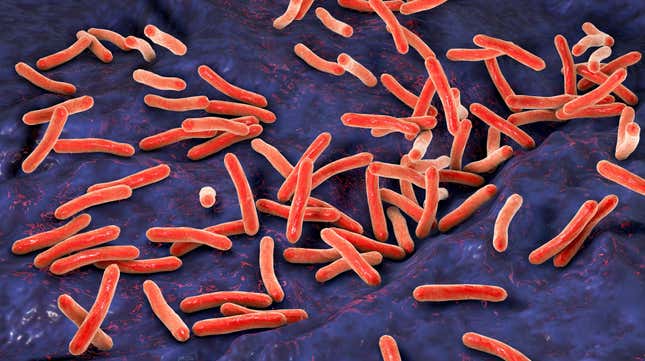 A Washington woman who refused to treat her tuberculosis for over a year has finally been taken into custody, local health officials reported this week. The woman repeatedly ignored court orders to seek treatment and stay away from others, even visiting a casino earlier this year. She is now being detained in a jail room specially equipped for isolation and treatment and will remain there for at least 45 days.
Meet Microsoft's New Surface Laptops
The case first became public knowledge in January 2023, when the Tacoma-Pierce County Health Department announced that a resident was experiencing a case of acute tuberculosis. Officials noted at the time that the woman had declined to complete the standard antibiotic treatment for TB. Local reporting soon revealed that she had refused to do so for over a year and that the health department had started to win court orders demanding that the women stay isolated and/or receive treatment until she was no longer a public health threat.
The woman reportedly continued to flout these orders over the next year, at times potentially exposing others to her infection. In February 2023, Pierce County Judge Philip Sorenson issued a civil arrest warrant for the woman. But she still managed to evade authorities for months, at one point taking public transportation to visit a local casino. This past Thursday, however, the Pierce County Sheriff's Department reportedly finally caught up with her. According to health officials, she has since been transferred to the Pierce County Jail.
Most people who catch TB never develop illness, but symptoms can emerge years or even decades after the initial infection. People with acute TB are contagious to others and without treatment can develop severe or deadly complications. Though TB is now rare in the U.S. it remains a major killer worldwide, with an estimated 1.6 million deaths in 2021. Some cases of TB are also antibiotic-resistant, making treatment even harder. One major risk factor for the emergence of resistant TB is people starting but failing to finish their treatment, much as the woman in this case reportedly did.
The woman, identified only as V.N. in court documents, will not be charged criminally, according to the Pierce County Sheriff's Department. But she will be mandated to stay in jail for at least 45 days. She'll be staying in a negative pressure room, which is often used in hospitals and other medical settings to keep airborne germs from escaping elsewhere.
Health officials have previously said that this is only the third time in the past 20 years that they've had to seek a court order to detain someone who has refused TB treatment. At this point, it's not certain whether the woman will decide to go through with treatment.
"We are hopeful she will choose to get the life-saving treatment she needs to treat her tuberculosis," the Tacoma-Pierce County Health Department said in a statement released Thursday.