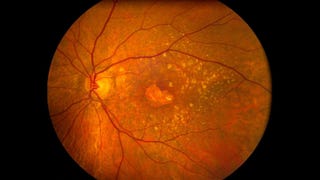 An unproven stem cell therapy conducted by a Florida clinic has blinded three patients in an apparent clinical trial gone horribly wrong. The incident showcases the extent to which unscrupulous clinics will take advantage of desperate patients—and how the lack of government oversight contributes to the problem.
Ecstasy isn't only for ravers—a small series of clinical trials have demonstrated taking MDMA can be an effective treatment for post-traumatic stress disorder. On Tuesday, the Food and Drug Administration granted permission for large-scale, Phase 3 clinical trials for MDMA, which is the next step in the process to get…
The World Health Organization (WHO) called for greater transparency in medical research this week, moving that results from clinical trials for medical products be disclosed in open, free-to-access publications within twelve months of studies' completion, whatever their findings.
The clinical trial process is what every drug or medical device goes through before it comes to market. And it's difficult for the public to understand for many reasons, including proprietary claims on information, complicated scientific jargon, bureaucracy, and good, old-fashioned corruption. We asked Molly Maloof,…
The National Institutes of Health has halted all new funding for studies using chimpanzees, humans' closest evolutionary relatives, as scientific models for humans.
It's been a big month for gene therapy: first a breakthrough for leukemia last week, now today scientists announced they've successfully treated kids with "bubble boy" disease.
The news is full of headlines about some drug that has cured mice of everything from baldness to paralysis. Although these advances are real, their useful medical application for humans seems out of reach. What does it take for drugs to make the jump from animals to human testing? And when does a drug being tested on…