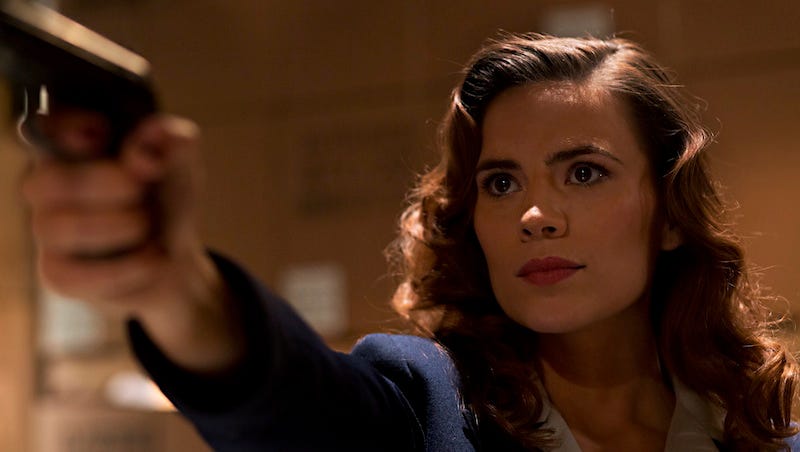 If you've seen both Captain America: Winter Soldier and Captain America: Civil War, then you know that the first one sets up a possible relationship between Agent 13 (Emily VanCamp) and Steve Rogers (Chris Evans), and the other just throws that relationship together out of nowhere. Well, Hayley Atwell has weighed in.

After two seasons, Agent Carter is sadly no more. Or is it? Peggy herself wants to take up the fight to keep hope for more spyfi adventures alive—and she'll do whatever it takes to do so.

Please take this with an iceberg-sized grain of salt: The Mirror claims that Hayley Atwell has signed the lead role and is moving to Los Angeles to film that rumored Agent Carter TV series to premiere later this year. As much as I would love this to be true, I'm pretty sure it isn't.
We get more and more excited for the Marvel one-shot short film Agent Carter, with Hayley Atwell reprising her role as Peggy Carter, with each new clip. In this one, Peggy discovers a strange vial, but she won't make off with it easily.