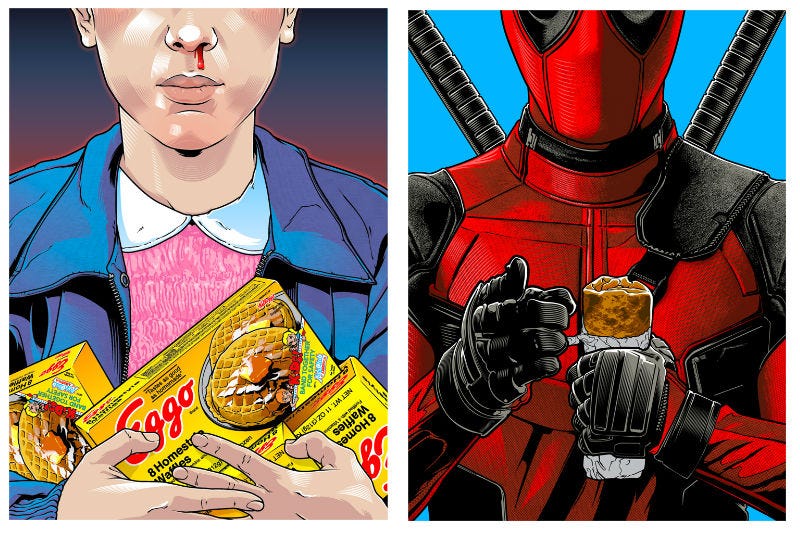 We rarely think about the role food plays in our favorite TV shows or movies, but damned if it hasn't been crucial. But what would Ghostbusters be without Twinkies? Twin Peaks without pie? Goonies without Baby Ruth? Pixar without Pizza Planet? One artist has decided to celebrate this crucial link in a very unique way.
Pixiv user marlboro creates richly detailed portraits of the characters from Hayao Miyazaki's films. Each art nouveau-flavored illustration is packed with images and symbols from each movie.
While many people appreciate Hayao Miyazaki's ability to craft great stories, few realize the strange genre mashups he has constructed. With his latest, Ponyo, still in theaters, it's time to recognize the genre innovation of this visionary animator.